The Band Perry – "Hip To My Heart"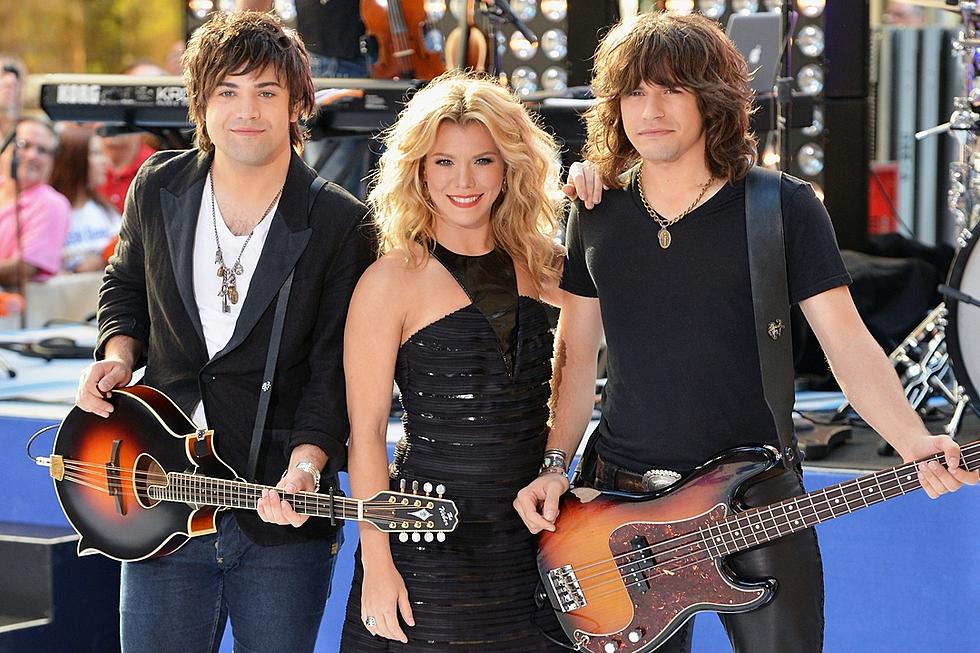 New Republic Nashville sibling trio The Band Perry sprightly treks through country's bubbly side on "Hip To My Heart," a rollicking up-tempo that pulses with energy. Lead singer Kimberly Perry's voice is a pleasant surprise, invigorating, full of youthful vitality and accented by just a hint of raspy grit.
Likewise, "Hip To My Heart" is happy, playful and charming. Unfortunately, it also makes very little sense. Written by the trio and Brett Beavers, the song opens with the lines "I like your lips like I like my Coca-Cola yeah/Oh how it pops and fizzes/You like my shirt like I like it when you hold my hand/The way it fits, it's got me feeling, feeling lucky."
Things don't improve much from there, as we're run through a maze of distracting and unnecessary wordplay.
Any fashion pundit will tell you that trying too hard to appear hip is the surest way to come off looking like a poser. With "Hip To My Heart," The Band Perry demonstrates a cool sense of musical style, crafting a song full of fresh hooks and interesting turns. But lyrically, this runs way too far outside the lines, so adorned with quirks that it comes off as gaudy and unmatched.
"Hip To My Heart" may also be mainstream country's first big-time single to draw directly from the influence of label-mate Taylor Swift: By and for an very young audience, The Band Perry is more at home in a suburban mall than a seedy honky tonk. Without Swift's same narrative deftness, however, "Hip To My Heart" amounts to pure fizz.