Lee Brice – "Beautiful Every Time"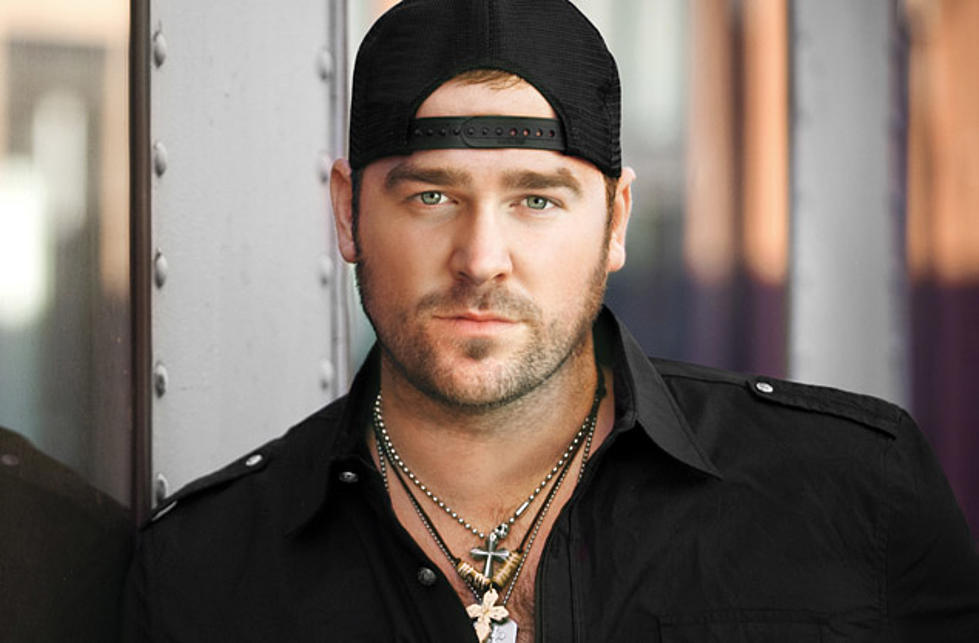 Lee Brice, a former college football player, completed a Hail Mary of a pass this past year.
After struggling to catch a break following the underwhelming chart performance of his first three singles ("She Ain't Right," "Happy Endings," "Upper Middle Class White Trash")—consequentially resulting in the shelving of his intended debut release Picture of Me—Brice pulled off the mother of fourth-down conversions with the release of his breakout hit "Love Like Crazy." From his debut album of the same name, that likeable slice of cured country charisma made chart history recently by breaking the record for the longest-running single in the history of the Hot Country Songs chart (56 weeks). The previous record was held by Eddy Arnold's "Bouquet of Roses" for 62 years.
With the afterglow of this historical play finally being written into the record books, Brice is now banking on running up the score.
His first attempt at this has arrived with the release of the album's second single, "Beautiful Every Time," another easily likeable—albeit unoriginal—offering that should drip down the throats of listeners as smoothly as the buttercream on a slice of key lime pie.
"Beautiful Every Time" opens and is driven by a buoyant, slowhand bluesy guitar lick that sounds like something John Mayer may cut on one of his less introspective days, while vacationing on Sanibel Island and taking an afternoon saunter down Periwinkle Way.
14 seconds in, Brice's robust vocals (which sound like a cross between Clay Walker, a more bluesy Rodney Atkins and pinches of muscularity somewhat resemblant of British recording artist William Topley), ensue, declaring: "I've been around the ocean since I was a kid/I don't get to see it much these days." Brice then acknowledges that this morning he had done so, and that it had taken his breath away.
Who hasn't been captivated by the resplendent sight of the ocean? It's understandable how the ocean can, paradoxically, leave the appreciator with a whole treasure trove of vignettes inspired by its myriad features—from the sound of dolphins crying to the shimmering of agates in the sand to the scent of the salt lingering in the air. But, it can be difficult to express exactly how we're affected by these things. Here, Brice—along with co-writers Rob Hatch and Lance Miller—grasp for rote fragments of imagery associated with countless other country list songs, tie them together in this fine audible package, and utter in the form of a closing statement: "I guess amazing is always amazing."
Therein lies this song's central weakness. Where "Love Like Crazy" succeeded in transcending the plateaus of platitude with its descriptive autobiographical verses and emotional appeal in the form of advice (my personal favorite being "Don't outsmart your common sense.") handed to the listener in the chorus, "Beautiful Every Time" lazily grasps at the most obvious representations encased in contemporary country music (sleeping babies, mothers, singing church choirs, soldiers, add a pinch of "a nation healing" for taste) for the sole purpose of reaffirming to the listener that this hodge-podge of still-frames from the heartland are "beautiful every time," just like the beach (or better yet, a wedding on the beach).
A boatload of recently-charted country singles have relied heavily on ingeminated similes and/or coded symbolism as a crutch, with some proving more poetic than others. With the Zac Brown Band, it was "sweet red wine" in their hit "Whatever It Is." With Uncle Kracker's "Smile," it was a flower poking a sidewalk crack and the flip side of his pillow. With Josh Turner's "Firecracker" it was, well, firecrackers. "Beautiful Every Time" can be added to this long, ever-accumulating line of country songs tailor-made for Hallmark's Musical Greeting Cards division.
The track is also marred by bewildering production inconsistencies. As truly vigorous as Brice's vocals often are (he shines during the song's anthemic chorus), his pitch unfortunately vacillates from one extreme to the other throughout the verses. This becomes apparent in the track's second verse, where he tends to selectively enunciate specific words and syllables with inflection, while other words and syllables are left sounding hushed or muted altogether. By the song's bridge, in stark contrast to the smooth ebbing of the song's central guitar riff, an unnecessarily loud guitar solo surfaces to the point of distraction (you almost have to remind yourself you're at the beach, rather than at an air show soundcheck).
Finally, by the final chorus—when he achieves bombastic liftoff—his vocals become overpowering to the point the words and syllables he bellows almost sound spliced together, due in large part to a hot-cold faucet style of editing.
Still, Brice has an honesty and impressionability to his performance that elevates this track to the point that it's easy to like. Much like the cropped beard and backwards cap he sports on his album cover suggests, Brice comes across sounding genuinely like the guy-next-door.
Given that this is curiously being released at the beginning of autumn, it stands to reason that Curb is making a wager on another 40+ week "Miracle of the Meadowlands" type of run, one that will outlast the impending cold months and blossom in the late spring of next year. Whether he succeeds or stalls in a similar way as recent follow-up releases from David Nail and James Otto have on the heels of massive slow-and-steady-wins-the-race hits remains to be seen, but I would bet this is a track country radio will milk for all it's worth in the months ahead, ensuring that Brice will overcome the next hurdle many emerging artists face on the road to broader stardom.
However, as far as long-term strategizing is concerned, "Beautiful Every Time" contributes little in the way of differentiating Brice from the hordes of likeable, cordial, simple-minded guys-next-door you'd love to have a PBR with if provided the chance. That said, Brice can rest assured, thanks to this release, that he won't be relegated to the bleachers.
But, he may find himself on second-down and 16.