Exclusive Interview with GRAMMY-Winner Marc Cohn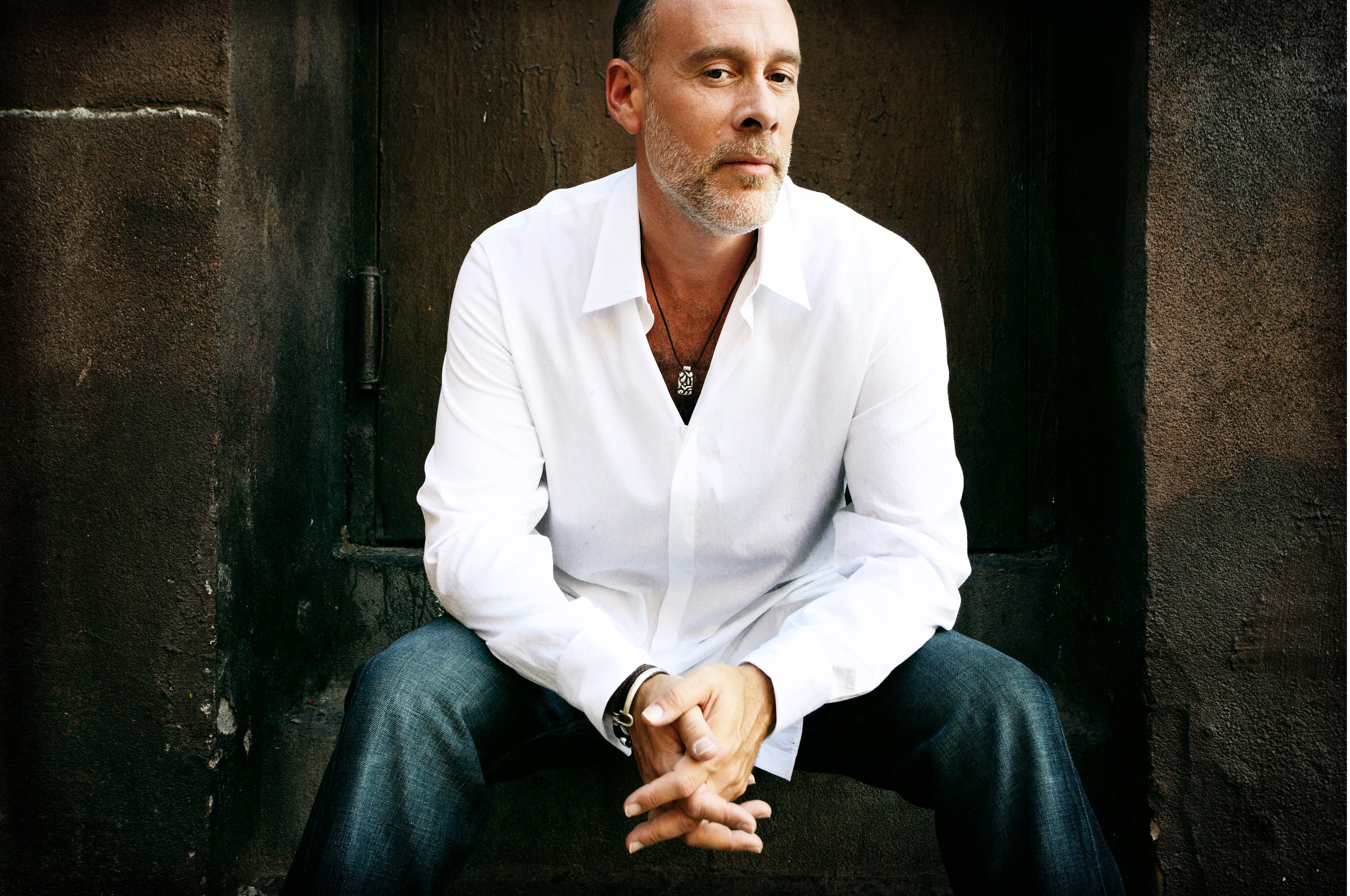 Most music fans familiar with Marc Cohn's work know him best from his Grammy-winning debut album featuring the smash single "Walking in Memphis," or even for his single "Walk Through This World" (off of his superb follow-up album The Rainy Season). He has since followed with several additional projects which have all told powerful stories with personal and meaningful lyrics—culminating in the post-Katrina revelation Join the Parade from 2007.
But to know Marc Cohn is to delve back even farther than that first album. It's to flash back to his elementary school days, sitting in his bedroom at eleven years old discovering the music that would inspire him for a lifetime.
That year was 1970, and acts such as Neil Young were making a huge impact. Now, forty years later (and with Cohn now 51), he revisits his favorites—with the help of his longtime friend and producer, John Leventhal. Leventhal comes fresh from of producing wife Roseanne Cash's The List.
The singer/songwriter took a break from his busy promotional tour to talk with American Noise about his new project.
KEN MORTON, JR.: It's 1970 and you're twelve years old. Something happened that changed your life. Forty years later, it prompted this new album. Tell me about that impact.
MARC COHN: I must have been eleven. I think in the press releases I improperly said I was twelve, because I just turned 51. So, in 1970 I was eleven.
I think that you're predisposed to music. I definitely was. I think that the music that you hear around that age cuts the deepest. It stays with you the longest, and that's definitely the case with me. There were a lot of records, singles and albums that came out that year, and it became clear to me a couple years ago when I started to sit down to do a record. Without knowing the exact theme, all I knew was that year was huge for me. Perhaps bigger than any other year in music. I looked at the list of albums and singles that came out, and that was the beginning for me in music in a really big way. In a really deep way.
The music that came out that year resonated with me on a lot of levels and [for] a lot of reasons, and it was technically three or four albums and a number of singles that defined for me what I was going to do the rest of my life. I dreamed about it for a long time because that music moved me so deeply. I wanted to do the same thing even though I had no particular or specific talent, except for that I knew I could sing. I always loved the singer/songwriters, and those records started coming out right about then. They really set me off on my specific path and I've been on it forever since.
KMJ: Did those albums—and I'd love to hear some of the specific ones—stay with you all this time as favorites, or is it something you've circled back to later in life?
COHN: The first of those two. Absolutely. They have, and continue to resonate with me always. I'd be happy to give you the specifics because they've been such huge records. And artists too. One of the huge records that was so powerful that I couldn't even find a way to redo a song in a meaningful way was—and one that woke me up to the fact that songwriting is a profession and a transcendent gift—was After the Gold Rush. I have very specific memories of me sitting on my bed looking at the lyric sheet, which was kind of a fold-out poster.
It was in Neil Young's handwriting. It was something about looking at lyrics that were in his lyrics and reading along with the album that was really a powerful experience for me. And I thought that if I could figure out certain things, like the number of words in his songs or other things about them, I would find some magical link to write songs that powerful. I was just trying to find any key to help me open the door to enable me to do anything close to that. I never found that out. (Laughing)
He was the first record that opened my eyes and my mind that there was something behind the scenes, like a magical Oz. It was all about doing the work on something that I found transcendent. That was the first time I ever felt that way. But that was just the first of those kinds of records. There was Bridge Over Troubled Water. Sweet Baby James—an iconic record, especially for me. What else? The biggest was Moondance by Van Morrison. To this day, the first five or six songs—which in those days was side A—is the maybe the greatest songs in a row on any piece of recorded music. I was able to do "Into The Mystic" [for this record], but I wasn't able to see what even the point would be. But my producers sort of said that I should try it, and I think I came up with something interesting. Those records in particular were and are still my favorite albums of all time.
KMJ: That leads us into Listening Booth. How did doing an album of covers specifically come about?
COHN: I have been keeping a playlist on my computer of tunes that I loved and thought maybe one day I would sing on a record. The idea of just being a singer on a record, and not being a writer, appealed to me. I liked the idea of interpreting someone else's music, if there was something new I thought I could bring to it. That has been sort of lurking in the background for over a decade. Then, I got asked by Roseanne Cash to sing a show with her at the Rubin Museum of Art in New York City. She has sort of an on-going concert series that she does with a special guest every month. I'm not really sure how often or how long she's done it. Elvis Costello has done it. Various people have done it. And per Rose's request, there's always a theme to the evening. And usually, it doesn't have to do with doing your own songs.
John Leventhal, Rose's producer and husband, and my producer and very good friend for many years, was also part of the show. It's not only acoustic—it's not even amplified, in this room with about 200 people. For the most part, we did songs that neither of us had written. The theme was the moon and sun, so we did "Moon River," "I'll Follow The Sun," and some other songs I don't remember at the moment. But it was an incredible, liberating experience to just sit up there for an hour and a half and do other people's music.
I said to John, in a very off-the-cuff-way, "What if we did a record like this?" Rose had obviously just finished The List, which I loved and which had an incredible theme to it of course. So, I though maybe there was something John and I could do along those personal lines for me. So, that was the beginning. That was the jumping off point. I didn't know what the theme would be, but John and I got into the studio a few months later. At that point, everybody was talking about 1969 because it was 2009. There were all these musical articles that were being written about what a great year in music that was. And I thought, "what about 1970?"
KMJ: From that original playlist you had on your computer, did anything change? Did John bring new songs to the table from that year that made the final result of Listening Booth different?
COHN: Absolutely. First of all, my playlist had nothing to do with the theme we actually arrived at. I had all kinds of songs from many different years. I had "Wichita Lineman" on there by one of my favorite writers, Jimmy Webb. I had a few of his songs on there, actually. But as the years went on, people covered those songs and, for me, that was a reason to let it go. To me, the criteria was if I could do something new to it and if it had been covered recently. John brought all kinds of ideas that I would have never thought of. Once we had decided on 1970, I knew what my favorites were. But he brought things to the table like Grateful Dead songs that I wasn't that familiar with. But "New Speedway Boogie" made it on the record, and it was a song that I just outright didn't know. I had to really find my way through that and learn it from scratch—which in some ways made it easier.
It was the more intimidating songs for me, like "The Only Living Boy In New York" and "Into the Mystic" that were the hardest, because I really loved the originals so much. I asked myself many times, "What is the point?" But I think we found our way on all of these tunes to bring something a little fresh to them.
KMJ: What was your process with your interpretation of each song either sonically or production-wise?
COHN: It was very direct. It was just John and I in a recording studio, by ourselves, playing songs with a couple of mics up and tape rolling. Kind of. We just wanted to play songs and see if there was something we could do. We would call out a song like "No Matter What" by Badfinger, for instance. It was a great song. What could we do to that? John and I have this cool unspoken language that knows that we have to find a different angle. So if it's going to be interesting to us, to even go down the road with a different song, we have to find a way in. That isn't just doing the song verbatim. John is a genius at that. And I have my own particular take on it, too. So, the two of us, without having to say much, we know within two or three minutes of playing a song if there was to be a new approach. At least to us. It doesn't take much talking, and it doesn't take much common knowledge. John will start playing something differently and I'll start singing it differently, and within a couple weeks we had a sense that this 1970 theme could work, but there was this unforced and laid-back, late-night vibe to the record.
It worked for nearly all the songs and made it compelling to us. So if "No Matter What" was a power pop upbeat tune, what could we do to it that would be different, but still mean something? So, we made it into this ballad with pedal-steel. I don't even know how to describe it. It had nothing to do with Badfinger, but it still served the song well. That, for us, is what made the record so much fun. It was fun and interesting ways to approach tunes we love without diluting them. We were just trying to find fresh ways to interpret them. It worked for some of them and it didn't work for others. The ones we put aside were because they were too iconic to touch or we couldn't find a way to interpret them that was meaningful.
We have a lot of those. (Laughing)
KMJ: That'll be on The Marc Cohn Box Set that will come out when you're 75, right?
COHN: Maybe. (Laughing)
KMJ: You'll have Rick Rubin interpret them long after you're gone.
COHN: Wouldn't that be fun?
KMJ: You have a couple collaborations on the record, both with India.Arie and Aimee Mann. How did those come about?
COHN: They were just on a wish list of people that we thought would bring sort of something interesting to the record. We did "Make It With You" by Bread, [turned it] into sort of an Al Green, sort of Joni Mitchell kind of vibe. We thought that India.Arie would bring something wonderful to that track. She's such a reserved but beautiful, soulful singer. I thought [she] would make a great duet partner on that.
Aimee Mann, to me, represents vocally so much about the Beatles and Badfinger that I thought it would be cool to have her voice on that song. We were casting, just like anybody else on the record. The most fun to me is casting singers to the songs on a record. I have a pretty good instinct on that.
KMJ: Do you have a favorite track?
COHN: I have different favorites at different times. I haven't listened to the record in a few weeks, but as it was going down, "The Letter" was a moment for me that I knew the record was going to work. The late-night vibe on that was very cool, and my singing was very reserved. I really loved singing that song as it was going down. "Baby, I'm Amazed" is another one I'm proud of as a singer because McCartney's vocals are so unbelievable on the original. That was a good example of knowing we couldn't compete with the original, but [could] still gave the listener a new way to hear that song. Our version offers that. I like my vocals on that one. I think it's a powerful version.