Dr. Dre ft. Eminem and Skylar Grey – "I Need A Doctor"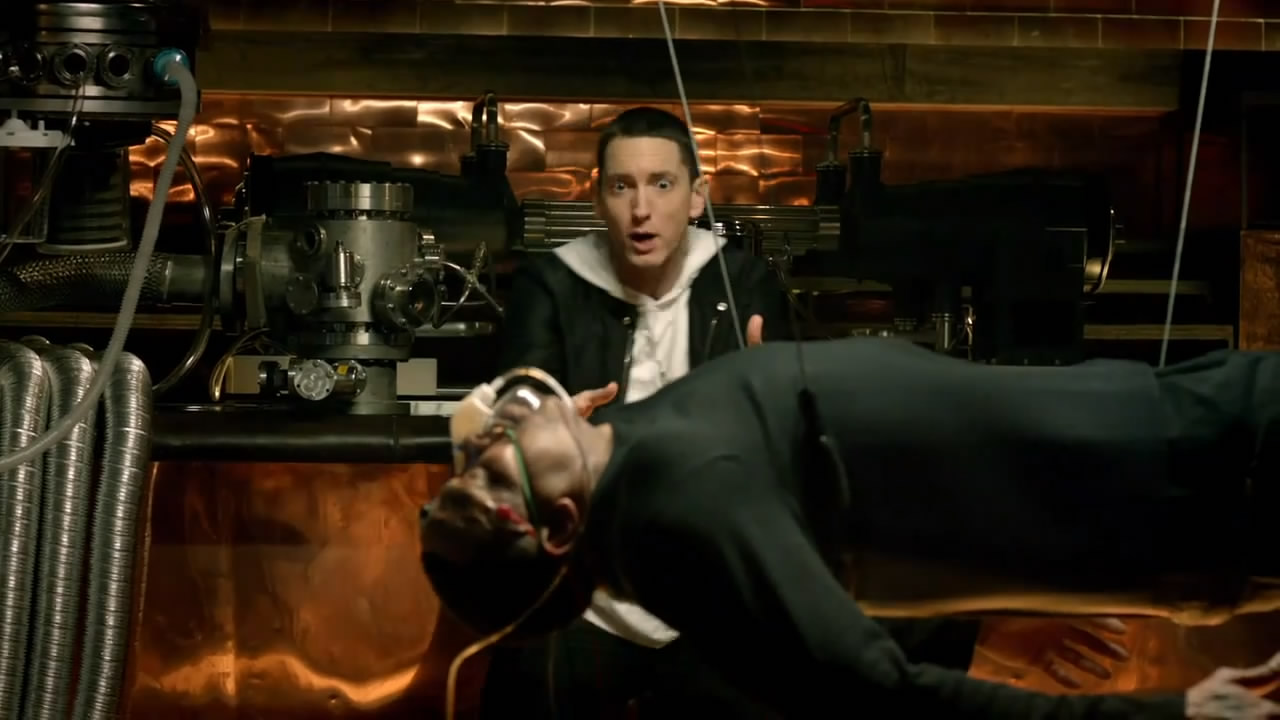 This isn't really a Dr. Dre song. Sure the title says it is. Sure he graces us with a single verse. And yeah, it's about him. But it's not his song.
If anything, "I Need a Doctor" is the musical equivalent of a trailer for a summer blockbuster movie. The movie, in this case, is Dre's 10-years-in-the-making Detoxalbum, and this "trailer" does a pretty good job building anticipation—but little else.
Starting off with a pop vocal chorus from Skylar Grey (who was the voice on Fort Minor's 2006 hit "Where'd You Go," and who co-wrote "Love The Way You Lie") and the tinkle of keys, the song roars to life with the beep of a hospital monitor followed by a rumbling trashcan beat and the raging pleas of Eminem.
Marshall Mathers starts off with a passionate testimony of how Dr. Dre saved his life by pulling him up from the gutter to the top of the charts. He's begging Dre back into the game, for his sake and the genre's. Alex da Kid's production fits Em's tense, shouting flow—as he's been prone to deliver too much lately—perfectly, but again, it doesn't remotely bring to mind the good doctor's trademark West Coast funk.
Two verses deep—a full three minutes and 23 seconds in, if you're keeping score at home—Dre finally awakens from his supposed creative coma to deliver a scathing shot at his critics and doubters. Short as it is, it's an angry but welcome return (as if the previous teaser single "Kush" never existed) that proves his hip-hop skills haven't diminished a shred after all this time.
As an advertisement, "I Need a Doctor" does everything it should, whetting taste buds like an appetizer for one of the most anxiously awaited albums since Axl Rose's Chinese Democracy. Let's hope for Dre's sake that Detox isn't the letdown of that bloated disc.
As a single, this song…is a pretty good appetizer. It's light and satisfying but nothing that sticks with you. After Dre's long hiatus, I was hoping for something with more meat on the bone.