Blake Shelton: New Album, New Format, Newfound Focus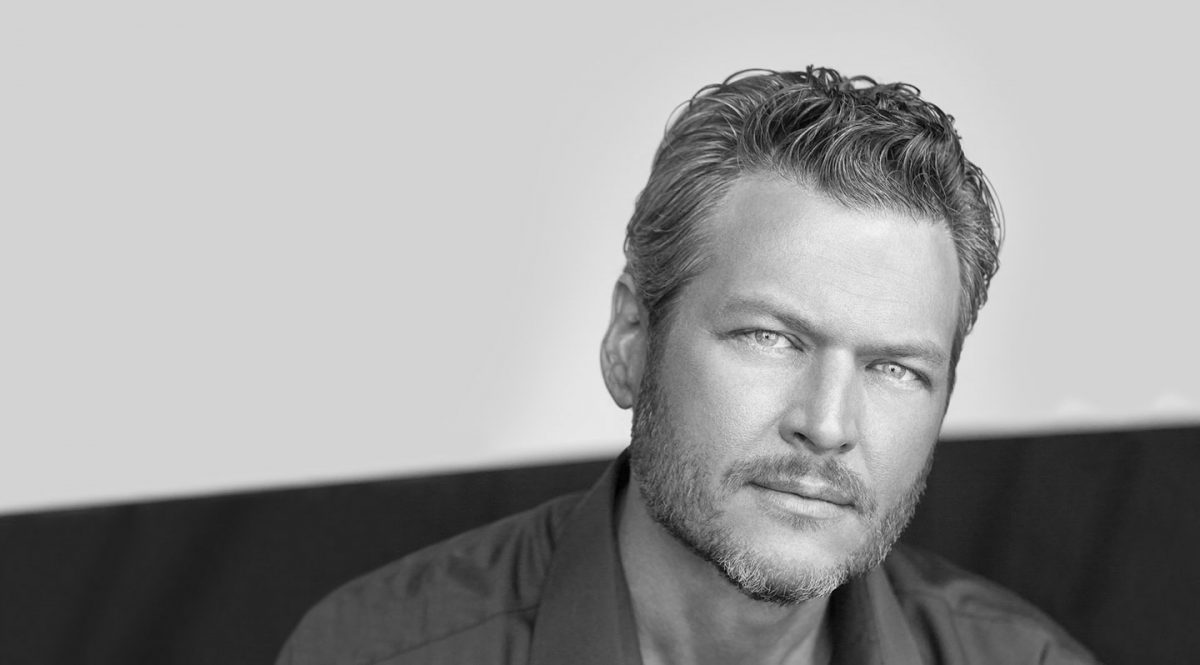 Country superstar Blake Shelton recently released Hillbilly Bone, the first in a planned series of two six-song records dubbed "Six Paks." The second, as-yet untitled Six Pak is tentatively scheduled for August.
The move is an attempt by Warner Bros. to shake up the stale album release formula that has contributed to more than a decade of declining sales. The two half-length collections–which Warner adamantly opposes referring to as EPs–will serve in place of a new Shelton full-length album (the most recent of which was released in 2008).
Last week I had the opportunity to chat with Shelton about what this new format means for him as an artist.
JIM MALEC: Will these so-called Six Paks be digital only, or will there also has a physical version available in stores?
BLAKE SHELTON: There'll be a physical product in every normal retail store where you'd find music.
JM: From a business and career standpoint, what's the reasoning behind this substantial shift in formats
SHELTON: Not only do I not really know, I don't even care. That's a record company dilemma. They're the ones that came to me and told me about their idea and about what they'd like to try to do. They asked me if I'd be ok with it.
I came back with, "absolutely." The more I thought about it, you know, I could see the advantages for me, and for my fans. This will make it easier to get music to my fans, and at a lower cost. Honestly–and I don't want to speak for all artists in Nashville, 'cause I know there are some that it does make a huge difference with–almost 100 percent of my income comes from touring. So I've never once wondered or thought about how record companies make a profit, or how much they make off a $16 album versus a $9 album versus a $6 dollar album. That's never been something I've thought much about because that's never something that's been a big part of my world.
Obviously, I pay attention to how many records we sell. That's always something I keep track of. And, of course, I keep track of what our singles do. Because those things support my touring.
JM: What would you say is more important to you, then, as far as your touring and your profile as an artist: Is it country radio supporting your singles, having new music available on a regular basis or albums sales?
SHELTON: A combination of all of that. When you release a new record, there's a lot of publicity that comes along with that, which, in turn gets me on television a lot more. That, in turn, may make someone out there pick up the phone and go, "Hey man, I heard Blake sing his new song on television this morning and I wanna hear it [on radio]." It starts getting that ball rollin'. It all matters to my world, as far as touring goes. A big hit single out on radio may be the best thing of all.
But as far as how they make money on those things, I'd probably kill myself before I was satisfied with knowing how that all works.
JM: So let's talk about it from an artistic standpoint, then. How do you approach choosing songs for a six-song album? And how is that different, or not different, than choosing songs for a full-length album?
SHELTON: We were already workin' on a record, and we were right in the middle of it when we decided that we were gonna do this thing. So we had more than six songs recorded already. So, what we decided to do was make the most rounded album we could make with six songs.
We said, let's make it as good as we can, and the things we don't use for the first one will be our starting point for the next one.
That's what we did. And, obviously, I've always been a guy that has four or five ballads on each album. Well, clearly you can't do that with only a six-song album. So "Hillbilly Bone" was set to be the first release, and we had another song recorded called "Kiss My Country Ass" that I knew needed to be on this first record because it fit so will with "Hillbilly Bone." And the record kinda started becoming this little piece of attitude. It was an in-your-face, redneck anthem type of album.
We just decided to go down that road with this particular record. There's only one ballad on the album, and one mid-tempo, and the rest of 'em are all up-tempo, fun, party, drinkin' songs. Which is new for me also, just to kinda go there. To completely go there with my music.
JM: Do you feel like this format for a record gives you more or less artistic freedom? In the future, do you envision each song being recorded as its own, almost one-off project, or will you approach the recording of a Six Pak more as a structured, themed project?
SHELTON: Definitely, each song is under the microscope way more than if you're doing a 12 or 13 song album. You know this as well as I do—if you're makin' a 12 or 13 song album, you end up with two or three on there that probably not only you [the artist] aren't that crazy about but also that nobody involved is really that crazy about. But you need those extras, you know?
You're not gonna record anybody's great songs as album filler. And you're not gonna waste one of your great ones as album filler. And it's not that "filler" means "bad songs," it just means those songs aren't difference makers.
When we're doing a record like this, we can't have one song on there that's not great. Each song you cut has to have the possibility of being something great. Whether you're even thinking about getting it played on the radio or not—just like the song I mentioned before, "Kiss My Country Ass." We know good and well that's not gonna be played on country radio. But we also know that there's a lot of other avenues for somethin' like that. The song will get a lot of attention.
So we had to think about it that way, as each song being really important. Because once they release this thing, they're gonna go all kinds of directions with songs. There's only one that goes to radio, so they have a lot of projects to do with the other five songs to get them heard as quickly as possible.
JM: I remember when Rhett [Akins] released "Kiss My Country Ass" as a single–I had the same thought even back then: "There's no way!" I think I heard it on the radio once, and that surprised me–
SHELTON: –and it was bleeped out!
JM: It was! But on the subject of that song, I read a quote from you that said something to the effect of it represented the kind of artist you want to be. You said that you heard that song and realized it as the foundation for what you wanted to do in the future. Do you remember saying that, and if so, can you expound on that statement? I know you take a lot of pride in being Blake, so talk to me about what that song in particular means to you, personally and artistically.
SHELTON: Well, artistically it…man, here's the thing: You can exist a long time in this industry by having hit singles. And this, what I'm about to talk about, has happened a lot. I've seen it happen to a lot of artists. I don't want to be one of those artists that was "the guy that sang 'Austin'," and "the guy that sang 'This Song' or 'That Song'." I want people, when this is over, to go "Blake Shelton…" and then remember my songs. Not vice-versa. Not think of a song and then try to remember who sang it.
I guess what I'm sayin' is that at some point here I came to the realization that I've gotta try to step out and become a person that people know what I stand for. I want them to have something they can cling on to, whether they hate me or love me for it. They've gotta know who I am. And I finally…well, you gotta figure that out for yourself, first. Then you've gotta find a way to get it to the fans. And then you just hope they buy into it.
For me, I just finally started realizin' some things. I moved back to Oklahoma because I missed bein' out in the middle of nowhere. I love my friends and my family. I love drivin' back roads. I love drinkin' beer. I love that type of thing. So, I guess that's who I am at the end of the day. And I need to figure out how to connect that with my music.
I'm finally doin' that.
JM: What is country music?
SHELTON: Country music to me is…oh man, that's an excellent question.
It's music that's about real emotions and real things that real people go through. And real feelings that real people have. That's the easy answer. To me, the bigger picture is that it's music that has the ability to adapt. It's always music that people—generations—take ownership of. They don't want to let go of their decade, or their two decades. And I love that about it, that each generation has its own decade or so that they've staked their claim on. "Man, that was the good years of country music," you know?
If you look at country music, when it was created and who it was created by, it's so much different than that now. In so many ways. You'll hear a lot of people in my parents' generation bitchin' about how country ain't country no more—well, the music they were listenin' to wasn't country to their parents. It'll always be that way, and that's my favorite thing about country music—if you look at the history of it, from then 'till now, there really aren't any boundaries. Because it has its own way of stayin' true.
---
This content originally appeared in the country music blog The 9513, which ceased publication in 2011. It was added to American Noise in 2018.