Album Review: Yelle – Safari Disco Club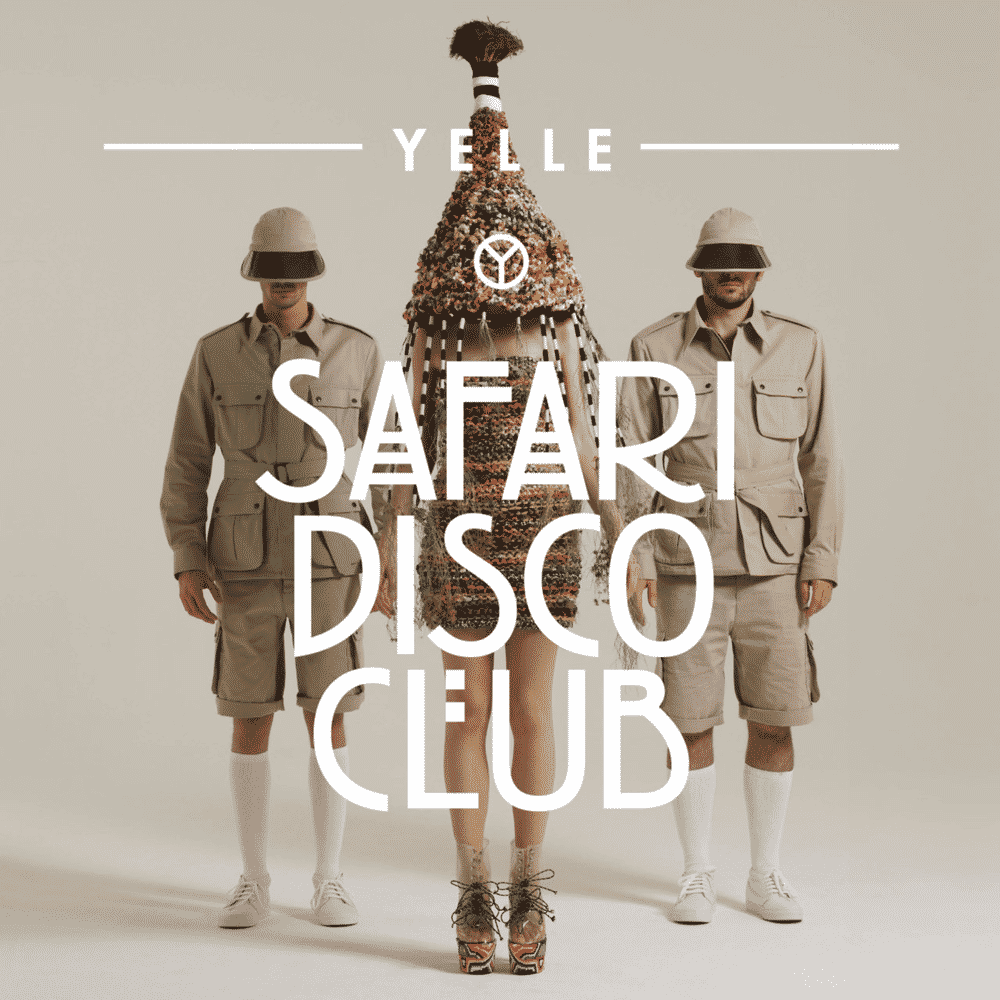 When Yelle arrived on the scene in 2006, it was with "Je Veux Te Voir," an attitude-packed and hilariously vulgar diss track directed toward rapper Cuizinier for his misogynistic views. The 2007 debut album, Pop Up, spawned two more minor hits with "A Cause des Garçons" and "Ce Jeu." The French trio, led by singer Julie Budet, established themselves as purveyors of summery electropop. Then, they all but disappeared.
To a certain extent, Yelle have kept busy since their first album, remixing Katy Perry's "Hot 'n' Cold" and appearing on the Kennedy track "John and Yoko," as well as covering "Who's That Girl?" by Robyn. However, in such a fast-paced music environment, no one can afford to take four years between albums unless the result is something that could universally be considered a masterpiece. Yelle's sophomore release, Safari Disco Club, is a good effort that falls short of legendary status.
They've grown out of the youthful spirit of Pop Up, though "C'est Pas Une Vie" packs a bright punch, while "Que Veux-Tu" and "Unillusion" make good use of '80s pop references. Songs like "Chimie Physique" and "La Musique" are much more mature in tone than anything Yelle have released before. There's also more actual singing from Budet, rather than the sing-rapping previously employed. Safari Disco Club showcases a more developed act, but it doesn't sound like four years' worth of growth. The more subdued approach makes sense, but the songs aren't as engaging as established fans might expect.
The dance scene has changed drastically since Yelle's debut. This isn't to say that producers GrandMarnier and Tepr should have gone for a dubstep approach—it wouldn't suit Budet's voice, though "S'Eteint le Soleil" has hints of grimey bass—but in an environment where the fresh-faced Londoner Katy B is poised for a takeover, it's difficult to see where Yelle's role is now.
The album sounds solid, with plenty of agile synths to spare, but it's difficult to see what role it plays; it's not exactly more of the same, but it may as well be. Safari Disco Club is worth a listen, but it fails to assert itself as something that demands listeners' attention.
https://youtu.be/c53iVBzdBiY