Album Review: Twistable, Turnable Man: A Musical Tribute to the Songs of Shel Silverstein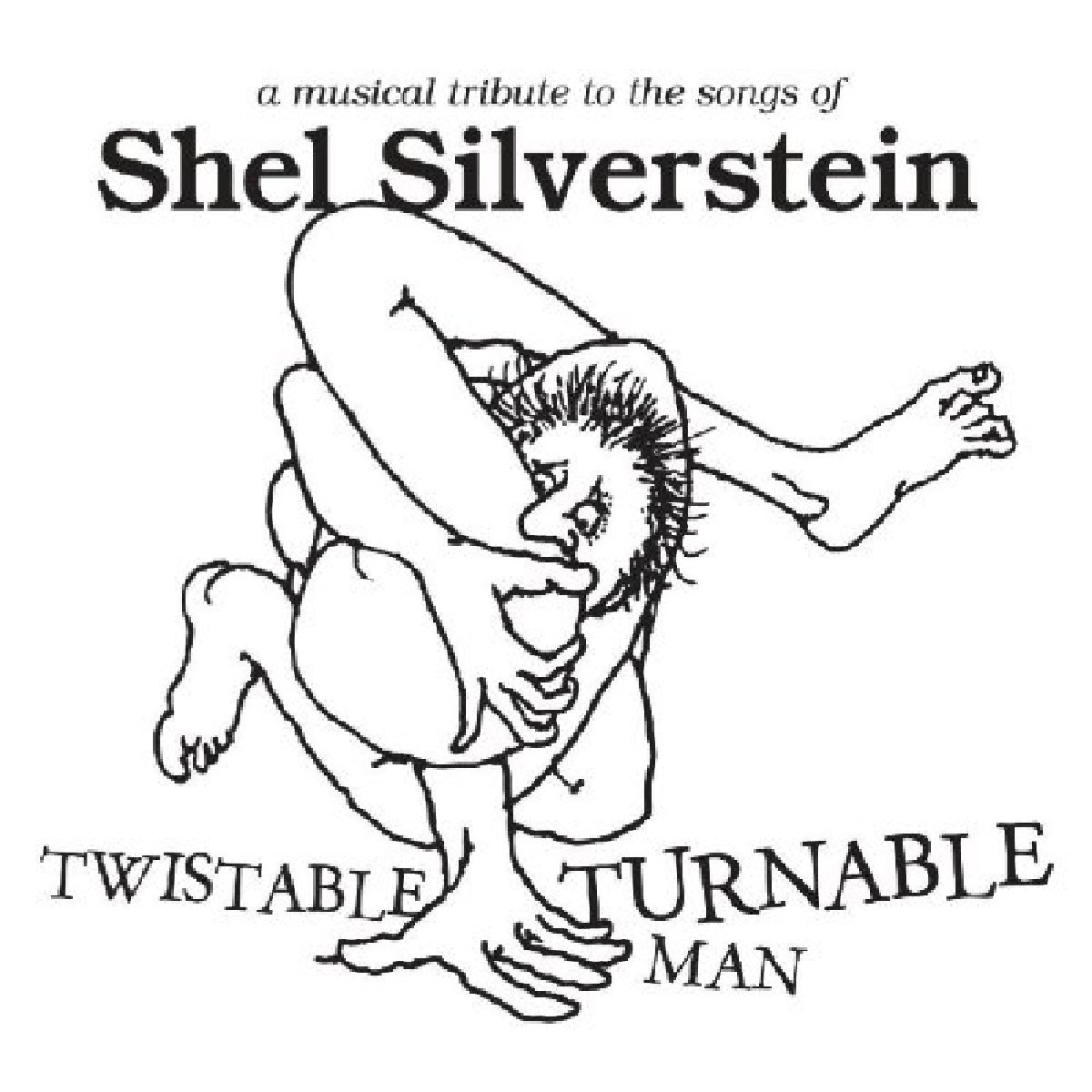 Tribute albums can be tricky little divas. Often, these ragamuffin collections lack a certain cohesion, and are generally void of the indefinable mojo that made the artist being paid tribute worthy of the praise to begin with.
A dearth of cohesive brotherhood isn't an issue with the superbly-compiled and masterfully-interpreted Twistable, Turnable Man: A Musical Tribute to the Songs of Shel Silverstein. Outside of the appropriately skuzzy and rollicking Black Francis and Joey Santiago (Pixies) contribution ("The Cover of the Rolling Stone"), the album—lovingly produced by both Bobby Bare Sr. and Jr.—careens with a peaceful, folk-laden country stride that seems to understand just exactly what fantastical path it should be heading down.
It shouldn't come as a surprise that above even the album's unifying sonic threads, it is the otherworldly and unmistakable pen of Silverstein that truly binds these selections together with a delightful wit and presence.
Andrew Bird's title cut, My Morning Jacket's country weeper "Lullabyes, Legends and Lies," and Lucinda Williams' stark, haunting "The Ballad of Lucy Jordan" are among the album's banner tracks, and that is saying much, given the depth of gold this mine has proffered.
The combined, considerable quirk factor is high for Dr. Dog's take on "The Unicorn," which is the album's most harmonious marriage of subject matter and artist. The whimsy with which Dr. Dog frolics walks in lock-step with the fairy tale of the stubborn, mythical creature.
While having "Boy Named Sue" tackled by Todd Snider surely seems like a good idea—given that Snider is quite the accomplished sing-talker—his listless and typically laissez-faire delivery offers little to the iconic tune that has been covered to death, and provides little reason for anyone to ever reach for this new version of the Johnny Cash classic. Even if that's not the goal, it's clear that Snider isn't reaching terribly high himself.
Speaking of artists that have employed the poetic words of Silverstein in order to create their own legend, Bobby Bare Sr., who definitely knows how to deliver a Silverstein line or two, aches and mournfully croons to the aptly titled, "The Living Legend." Couple the elder Bare's song with that of his son, Bobby Bare Jr. (who duets with his own precious-toned daughter, Isabella on "Daddy What If," a tune that he famously performed with his father many years ago), and you have a tender twin-pack of songs that effectively sum up why this album was not only artistically necessary, but successful.
Much like the way in which the best sports movies aren't actually about sports, a similar sentiment can de translated into the realm of the tribute album. The reason this tribute album is such an exemplary specimen is that it isn't a tribute album after all, but an immensely intimate thank you letter to someone who's gifts will continue to give generously, much like a certain tree Silverstein once told us about.