Album Review: The Kills – Blood Pressures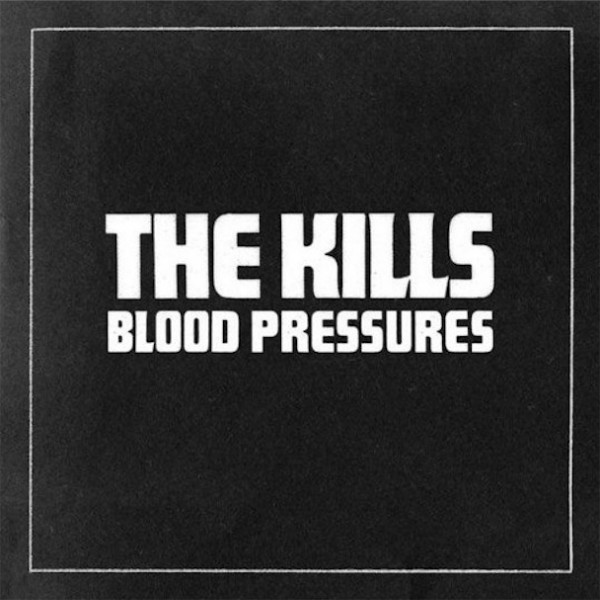 Transatlantic duo The Kills have made quite a comeback with their fourth LP, Blood Pressures. Known for their garage-edged, claustrophobic sound, American singer Alison Mosshart and English guitarist Jamie Hince released their previous album, Midnight Boom, to significant acclaim in 2008. In the meantime, Mosshart has recorded two albums as a member of The Dead Weather, continuing to carve out her status as an indie icon. The time spent apart has clearly inspired the band to branch out with their own approach on Blood Pressures.
Lead single "Satellite" stays true to to the pulsating urgency of The Kills' earlier work, but swells to a fuller sound. Tracks such as "Heart Is a Beating Drum" and "Nail In My Coffin" also showcase a more expansive style. "You Don't Own The Road" smolders like an older song while simultaneously propelling itself into a larger space. In the middle of it all is "Wild Charms," a surprisingly gentle interlude leading into the dry, chugging "DNA." Hince's angular guitar lines hold everything together, giving Blood Pressures its sense of continuity.
"The Last Goodbye" shows Mosshart stretching her voice from its signature chain smoker drawl to a much more melodic instrument. It's a technique familiar to those who have heard her collaborate with Last Shadow Puppets on a cover of Nancy Sinatra's "Paris Summer," but adds something fresh and different to her own material. The simple piano backing track also emphasizes the sentimental tone of the song–it's far from the brooding sensuality that has always been expected from the Kills in the past.
Of course, there's still plenty of that to be found, starting with album opener "Future Starts Slow." An intense sexual dynamic may no longer be the crux of their identity, but they've traded it for more demanding musicianship.
Blood Pressures is a much more ambitious album than anything the Kills have done previously. Lo-fi has always suited them, but this record proves that they are fully capable of executing bigger ideas. Purists may be disappointed, but Blood Pressures presents true musical growth.