Album Review: R.E.M. – Collapse Into Now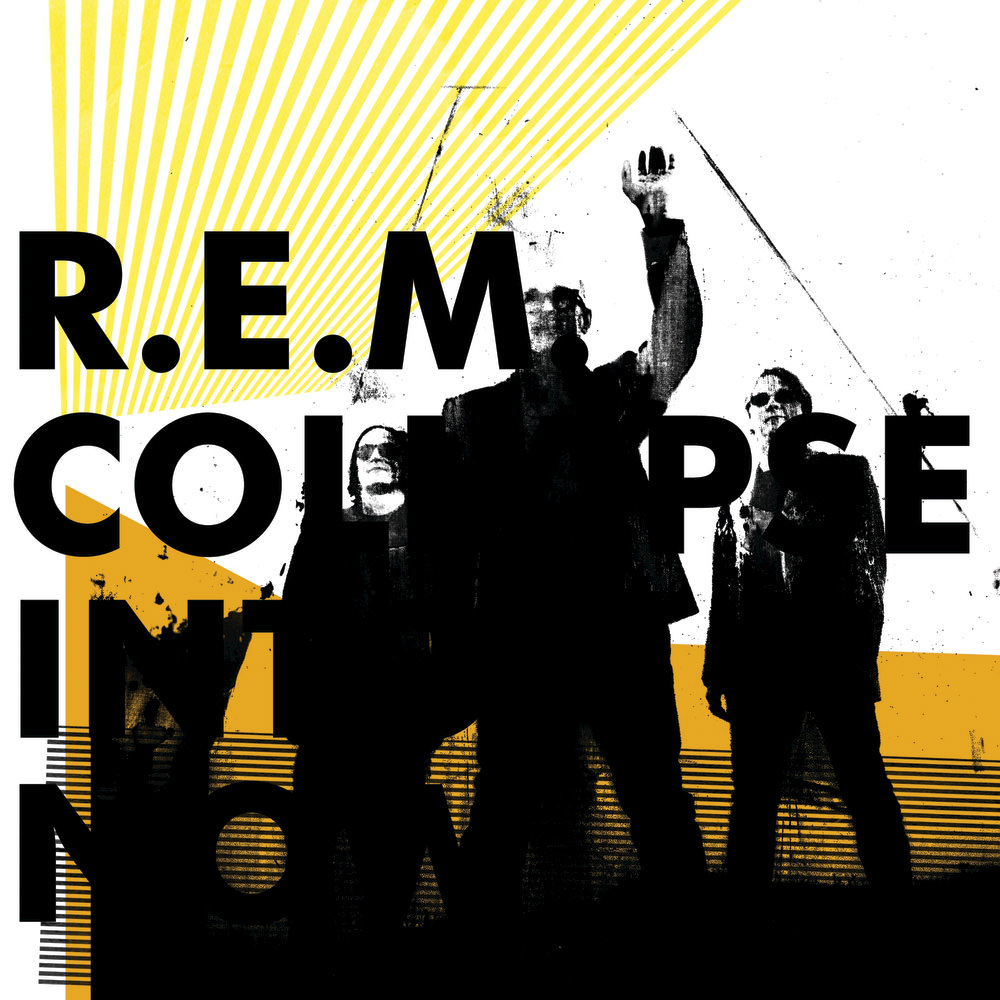 Ever since the departure of former drummer Bill Berry in 1997, some have claimed that R.E.M. isn't the same band that rose to prominence in the early 1990s. And that claim isn't without merit, as the band certainly fell into something of an extended rut in his absence.
The group's most recent album, however (2008's Accelerate), showed some promise and the band began to exhibit flashes of its core sound—from the guitar playing to the enigmatic writing that has always paved the way to its distinct sound and beloved, perplexing musical feel.
An even greater effort has come to fruition on Collapse Into Now, which has the band sounding more like it did circa the Automatic For The People era. It's a set comprised of forceful, effective rock tunes that bear the fingerprints of their better, more vibrant releases. Singer Michael Stipe sounds young again—revitalized even—and he manages to pump some much needed dynamism into a band that was almost (or so some thought) at the end of its career.
The songs on Collapse… flow beautifully, from hook-laden rockers to gorgeous, acoustically-driven melodies. And they're strewn across a widened spectrum of genres and moods, touching on slightly morose yet palatable pockets of acoustic moodiness, all the way into straight ahead, melodic rock simplicity. More than anything, fans will notice that the songs are tied quite tightly together to create a wonderful package, a truly listenable weave of tracks that will spark memory flashes of "Losing My Religion" or "Man On The Moon," but without as much of a commercial feel and with more of an unfathomable edgy flair that bubbles and lingers from cut to cut.
The band gets lots of help on this release…and oh, what help they get! Pearl Jams' Eddie Vedder sings background vocals on "It Happened Today," providing a standout addition to the track, while the legendary Patti Smith lends her voice to "Blue," a bizarre recitation that oozes with curiosity and is stamped with a peculiarity that is traditional in much of R.E.M.'s music.
From a musical standpoint, the sounds are clean but not overly glistening. There are welcomed accompaniments of trombone, trumpet, accordion and even sousaphone, but they're utilized effectively to keep the album's core feel close to its original form. Production-wise, it's a little loud (maybe a little too loud), leaving the mixes feeling a bit unattended to. Even so, the electricity that moves through the cuts is never lost because of this, and the tracks take on their own persona as they unravel. Stipe sounds alive, Peter Buck is still as sharp as he ever was, and the music comes at you sporadically, with erraticism rather than fluidity; a trait that was prevalent in the band's earlier sound.
The most important aspect of Collapsse Into Now relies on the fact that the band sound a hell of a lot like they did twenty years ago, but they've established this without sounding dated, sour or mundane. The "rock and roll" feel is back, sans the commercial, pop snakeskin—and the songs on this album advance pleasantly from start to finish without trudging through some sort of convoluted musical quagmire. Michael Stipe isn't trying to be baffling or inexplicable. He's just trying (with great success) to sing great music this time around. And as whole, the band isn't trying to sound overly philosophical—they're just a little bit philosophical, and there's a big difference between the two.
Above all, R.E.M. is "dancing with the one that brought them," going back without going backwards, and offering a refreshing set of R.E.M songs that once again reflect R.E.M.