Album Review: Kid Sister – Kiss Kiss Kiss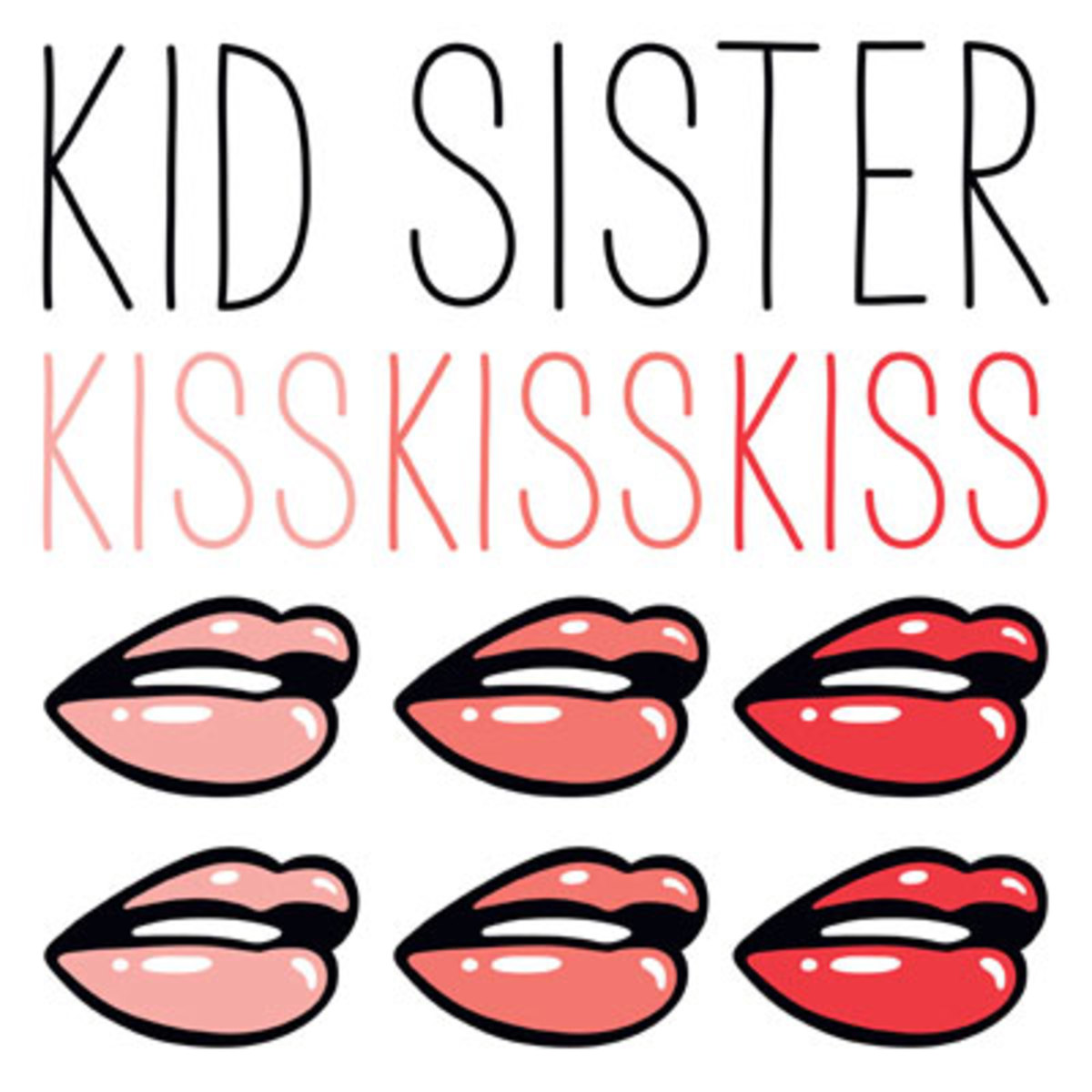 Following 2009's full-length debut Ultraviolet, Kid Sister is back with more buoyant club rap on new mixtape Kiss Kiss Kiss. Mixed by renowned DJ and Fool's Gold Records co-founder Nick Catchdubs, Kiss Kiss Kissfeatures new songs and reimagined versions of previously released material from the Chicago rapper.
The punchy title track opens the mixtape, promising "No baloney, no B.S." The next cut, the fast-paced "Work Them," makes it clear that Kid Sister—real name Melisa Young—is serious about that. She serves up more of the fresh, fashionable vibe from Ultraviolet, which was anchored by "Pro Nails," an ode to manicures featuring Kanye West.
Kid Sister may not write about any particularly profound sentiments, but she aims to raise hands and shake hips, not break hearts. "Don't Stop Movin'," which previously appeared on the compilation Fool's Gold Vol. 1, and new track "Click Clack (Show It Off)" feature her doing what she does best—fearlessly encouraging the partying population.
Kiss Kiss Kiss is clearly designed as a set of non-stop dancefloor fillers. "Daydreaming," originally the most laid-back track on Ultraviolet, gets remade for the club by French house producer Douster. It's not as purely enjoyable of a listening experience as the original, but it instead serves the purpose of getting bodies moving. A remix of "Right Hand Hi" also appears, courtesy of dubstep DJ Caspa. Green Velvet provides a crisp beat for "Everybody Wants," while Carte Blanche takes over production duties on the synthed-out "Do! Do! Do!"
The latter collaboration stands out as one of the brightest and liveliest tracks on Kiss Kiss Kiss. New song "Gucci Rag Top" is one of the most immediately party-ready with its infectious hook, though Gucci Mane's guest verse is the least memorable part of the track. His flow is almost lethargic, clashing with Kid Sister's unrelenting enthusiasm.
Kiss Kiss Kiss is a sample of the Fool's Gold Records modus operandi, showcasing fun and refreshing talent from both the dance and hip-hop worlds. While there's not yet word of a second album from Kid Sister, this mixtape makes the wait a little bit sweeter.