Album Review: Hunx & His Punx – Too Young To Be In Love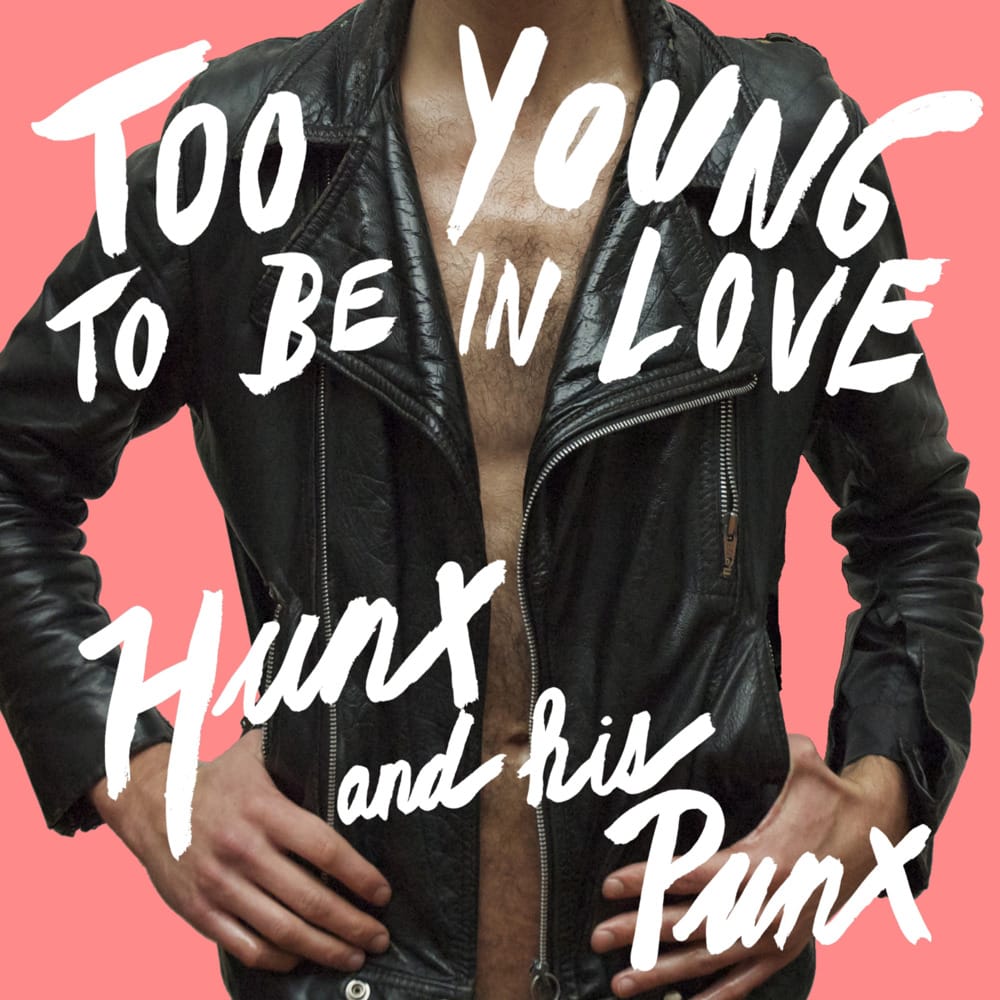 It's been two years since California garage pop outfit Hunx and his Punx released Gay Singles, which was more of a compilation of singles than an original LP. That's not to say it doesn't make for good listening–"Cruising" and "Teardrops On My Telephone" are particularly indelible–but Gay Singles simply collected the band's recorded material; their debut full-length has been a long time coming.
So Too Young To Be In Lovefinds Seth Bogart and company in an actual recording studio, working from scratch to create a cohesive record. The result continues the Punx formula of catchy, brief power-pop songs about unrequited crushes and wayward boyfriends, though the band has readjusted its retro focus from '60s girl-group rock in the vein of the Vivian Girls to '50s doo-wop jukebox pop in the vein of Grease and Buddy Holly.
Opener "Lovers Lane" is an ode to make-out spots and teenage lust; "Blow Me Away" and "Bad Boy" are paeans to the Danny Zukos of the world; "He's Coming Back" features with a classic chord progression and AM-radio-friendly vocal harmonies that back lyrics about a returning boyfriend. While minimal keyboard use services to modernize the album's sound, this is largely a guitars-and-drums affair. The most distinctive feature of the band's sound remains Seth Bogart's nasally vocal delivery, approximating a sort of gay-boy stereotype that puts a queer twist on the Happy Daysdelivery of these songs.
With a slim half-hour running time, Too Young To Be In Love doesn't wear out its welcome; the songwriting is solid and the ambiance only occasionally flirts with sounding derivative. That said, after two albums of throwback garage rock, I'm ready to hear something different from Hunx and His Punx. Another album of tracks like those on Too Young would run the risk of nostalgic overkill; the worst thing that could to happen to this band would be a descent into the pigeonholed purgatory of novelty music.