Album Review: Avril Lavigne – Goodbye Lullaby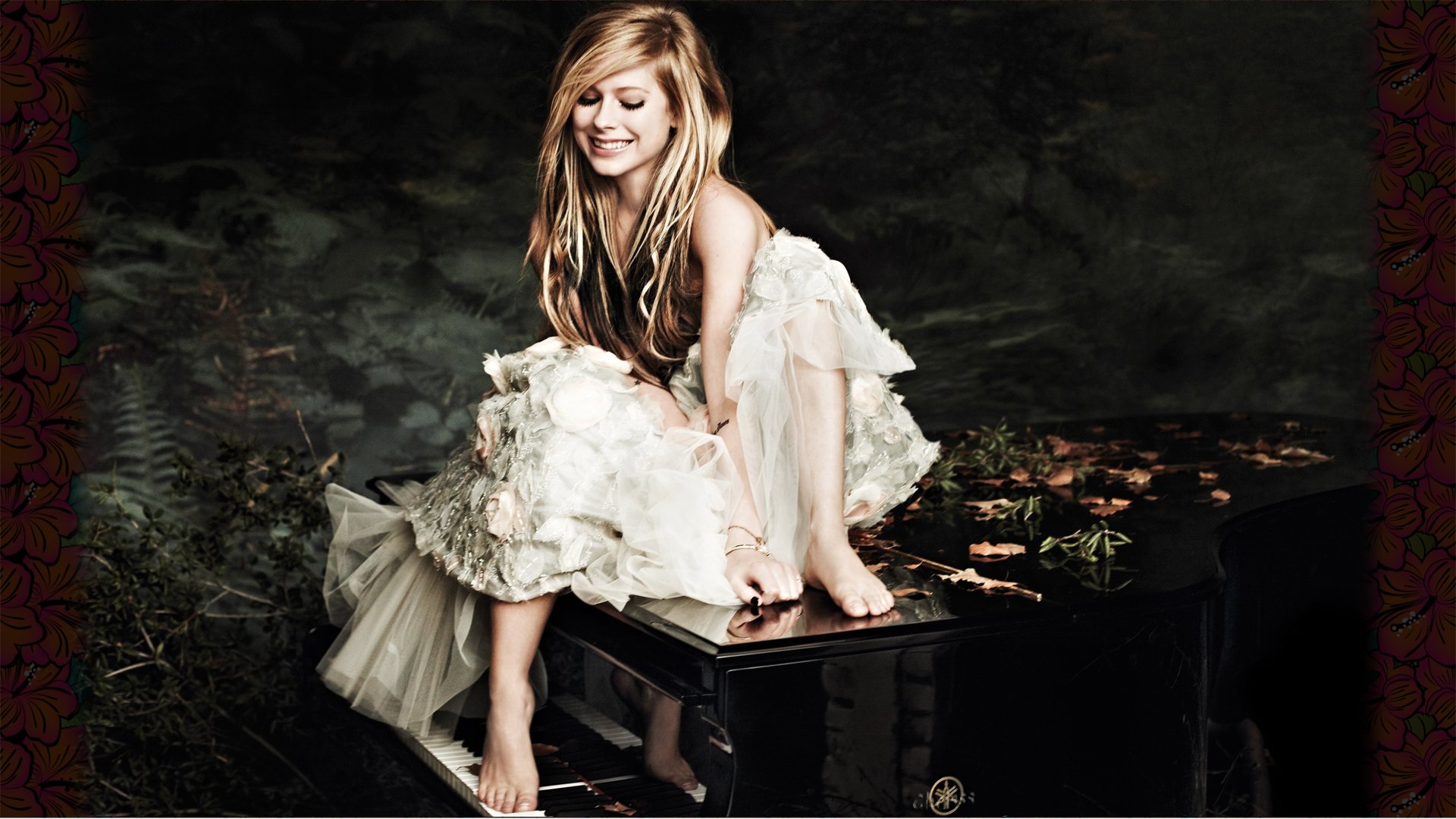 On "What The Hell"—the bouncy lead single from Avril Lavigne's fourth studio album Goodbye Lullabye—the 26-year-old Canadian famous for her skaterpunk-meets-pop style struts with a defiant swagger as she scorches an old flame. "All I really want is to mess around," she sings. "And I don't really care about if you love me or hate me."
Later, on "Smile," she proclaims that she's "a crazy bitch" who "does what [she] wants when [she] feels like it," and who wants to "lose control." But the gusto of those songs can't hide the obvious emotional turmoil at the core of the bulk of the songs on Goodbye Lullaby, an album which showcases a thoroughly dejected young woman who seems—with only a couple of exceptions—to have lost all faith in love.
Composed in the time surrounding her divorce from her husband of three years, Sum 41 lead singer Deryck Whibley (who produced a number of these tracks), even the sweetest of these fourteen songs presume that all love eventually dies and that all romantic relationships eventually fail.
Sometimes, that's because the object of her affection drops the ball, like on "Not Enough," where she sings: "You didn't listen, you didn't hear me/When I said 'I want more' I got no more." Sometimes, it's because she herself has grown discontent, like on "Push," in which she confides: "I've seen too much of you lately and you're starting to get on my nerves/This is exactly what happened last time."
More often that not, however, Lavigne doesn't pin love's failure on one party or the other. Rather, she presents that failure as inevitable an inescapable. And nowhere is that fact more evident than on "I Love You," which may in fact be the sweetest love song she's ever written.
"I like your smile, I like your vibe, I like your style/But that's not why I love you," she sings, before explaining that the couple in question share a long history and a deep emotional connection that can't be defined by such superficial things. So, it's jarring (and disappointing) when she drops the following bomb: "Even though we didn't make it through/I am always here for you."
There is, of course, absolutely nothing in the rest of that almost saccharine song which would serve as evidence for their relationship being on the rocks. And by turning the song down that dark path, Lavigne only muddles the song's spirit.
Still, the fact that she does so is strangely fascinating, in that it demonstrates how strongly an overall tone of loss is essential to these compositions—Goodbye Lullaby isn't an album that talks about heartbreak, its one birthed from it.
Unfortunately, much of the songwriting that comprises the album is so generic that it doesn't allow Lavigne to ever fully or effectively express the sentiments she's trying to express. Goodbye Lullaby is full of cheap rhymes and amateurish word choice that runs counter to the obvious complexity at the heart of these songs.
At times, it's even frustrating to watch Lavigne struggle to break through the clichés and blank phrases that so heavily weigh her songs down. Especially since the album is so beautifully sung. Lavigne has never sounded more convicted or committed to her material, and the album's production smartly places her vocals way up front in the mixes.
But there's just too many forced expletives (damns, bitches and fucks abound), too many rudimentary expressions and not nearly enough of the kind of disarming sarcasm and surprising charm that highlight this talented artist's best work.
The album closes with "Lullaby," and it's a fitting end: "I have to go/But always know/I love you so," Lavigne sings over a simple track highlighted by piano and strings. Like the rest of the album, she never gives any insight into the "why." Here, she doesn't say why she has to go—just that she "can't hide what has come."
Great songwriting doesn't necessarily require specific details from the writer's life. But, great songwriting does require some specific details, even if they're fabricated. And the songs on Goodbye Lullaby are notably short of any such furniture. These are stories about loss, about walking away, about the end of things, but they fail to communicate anything meaningful about those topics—just an overbearing sense of defeat that seeps into every part of the album.