Jamey Johnson's Double Disc The Guitar Song is a Flawed Country Masterpiece
No listener or critic would be wrong for calling Jamey Johnson's double-disc opus The Guitar Song a masterpiece. Imbued throughout with Johnson's typically veracious songwriting, the 25-song, 105-minute album is a new monument on the country music landscape, a massive achievement that delves into the subjects of love, loss, sin and redemption with unmatched candor and conviction.
Granted absolute artistic freedom by his record label, the scraggly-bearded Alabaman and his band, The Kent Hardly Playboys, delivered an immensely impressive artistic statement, a massive and conceptually brave effort (split into a "black" disc and a "white" disc) that proves Johnson is prolific, consistent and immeasurably gifted. From album opener "Lonely at the Top" (a previously unheard Keith Whitley song) to the spiritual closer and lead single "My Way to You," there' not a bad song in the bunch. And, as you listen for the first time, it doesn't take more than a few tracks to realize that this is a unique and special record.
It also proves, however, that sometimes a little bit of editorial oversight is a good thing. By the time The Guitar Song comes to a close, most of the album's themes have repeated themselves at least once, and have done so without much lyrical or musical variation. As many as 10 of these 25 tracks are extraneous numbers that dilute the potency of the album's best material and slow its pace to a crawl.
As a demonstration of talent, The Guitar Song sits in rarefied company. But it's almost modernist in its self-indulgence, so heavily peppered with recitations and dirges that it can feel like a chore to try to listen to the whole thing. Each track may be among the year's best, but together they form an unnecessarily bulky and incredibly morose album that seems to take forever to run its course.
The album's unwieldy nature is amplified by the fact that there's not much tangible difference between the material contained on the "white" disc and the material contained on the "black" disc. Some of these songs are more hopeful than others, and some take on a slightly brighter tone, but there's never enough distinction between them to justify the claim that they should be diametrically separated—especially when that separation forces so much distance between the album's prime cuts.
The rules of separation are muddy from the outset, anyway, since one of the album's most hopeful tracks, "Lonely at the Top"—a song in which Johnson's "thinking [gets] rearranged" as he learns to be thankful for what he has—kicks off the "black" disc, not the "white" disc.
At the end of the day—or the end of the decade—you'll have a hard time finding a more substantive and artistically worthwhile country album than The Guitar Song. But it's not an especially accessible album, nor a particularly entertaining one. And it's not the tour de force it could have been, had some of the fat been trimmed away.
Album Review: Yelle – Safari Disco Club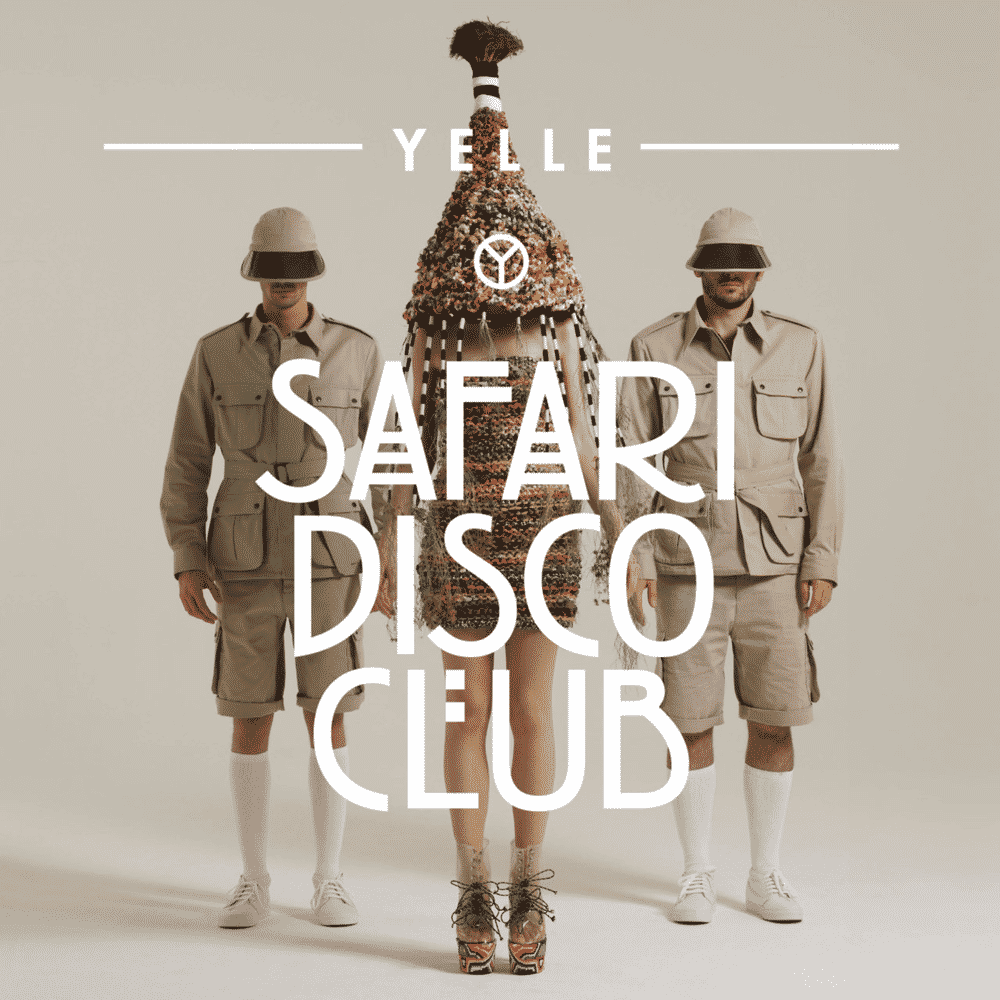 When Yelle arrived on the scene in 2006, it was with "Je Veux Te Voir," an attitude-packed and hilariously vulgar diss track directed toward rapper Cuizinier for his misogynistic views. The 2007 debut album, Pop Up, spawned two more minor hits with "A Cause des Garçons" and "Ce Jeu." The French trio, led by singer Julie Budet, established themselves as purveyors of summery electropop. Then, they all but disappeared.
To a certain extent, Yelle have kept busy since their first album, remixing Katy Perry's "Hot 'n' Cold" and appearing on the Kennedy track "John and Yoko," as well as covering "Who's That Girl?" by Robyn. However, in such a fast-paced music environment, no one can afford to take four years between albums unless the result is something that could universally be considered a masterpiece. Yelle's sophomore release, Safari Disco Club, is a good effort that falls short of legendary status.
They've grown out of the youthful spirit of Pop Up, though "C'est Pas Une Vie" packs a bright punch, while "Que Veux-Tu" and "Unillusion" make good use of '80s pop references. Songs like "Chimie Physique" and "La Musique" are much more mature in tone than anything Yelle have released before. There's also more actual singing from Budet, rather than the sing-rapping previously employed. Safari Disco Club showcases a more developed act, but it doesn't sound like four years' worth of growth. The more subdued approach makes sense, but the songs aren't as engaging as established fans might expect.
The dance scene has changed drastically since Yelle's debut. This isn't to say that producers GrandMarnier and Tepr should have gone for a dubstep approach—it wouldn't suit Budet's voice, though "S'Eteint le Soleil" has hints of grimey bass—but in an environment where the fresh-faced Londoner Katy B is poised for a takeover, it's difficult to see where Yelle's role is now.
The album sounds solid, with plenty of agile synths to spare, but it's difficult to see what role it plays; it's not exactly more of the same, but it may as well be. Safari Disco Club is worth a listen, but it fails to assert itself as something that demands listeners' attention.
https://youtu.be/c53iVBzdBiY
Album Review: Broken Social Scene – Forgiveness Rock Record
In the five years since Canadian chamber-rock band Broken Social Scene released its last album, lead Scenester Kevin Drew has ably stepped into indie-stardom, nurturing mass-anticipation for the collective's upcoming opus.
Enter Forgiveness Rock Record. With the Toronto outfit choosing to explore every bit of the space that their physical largesse affords, the wait has been worth it—even if the album requires a bit of stamina in order to fully grasp the triumph.
Perhaps the group—composed of a fluid membership that often numbers well into double digits—is finally becoming exactly what it is they were likely always going to be: a dramatic, sweeping and engrossing baroque-rock troupe. Besides, it's not often that a group that has featured a melodica in the past acts as though it's a power-pop trio, which many of their earlier songs have suggested.
While a lack of sonic cohesion does make itself evident, as the result of a mixed bag of styles that can often distract rather than attract, the significant and unifying thread of Kevin Drew's Jeff Tweedy-esque, achy vocals equip the entire proceedings with immense heart. Some sort of binding agent is necessary, however, due to the divergent styles showcased. By showing off their skills in Post-rock ("Meet Me in the Basement"), bombastic, arena-anthems ("World Sick"), playful prog ("Chase Scene") and effective melody making ("Texico Bitches"), it's quite clear that this is a group that is more comfortable stretching their musical legs than the average listener will likely be sinking their teeth into this album.
Given the amount of time between records, not only is Forgiveness Rock Record an example of good things coming to those who wait, but also, to those who also don't mind putting forth a little effort to gain great reward.
EP Review: Dan Fisk — Bruises from the Backseat
When an album's liner notes list multiple banjo players on the same song, you know it's going to be an enjoyable listen. Dan Fisk has two banjo pickers on"Life and Limb,"  from his new solo EP, but that's not the only thing he's got going for him on Bruises from the Backseat (out 6/28).
Fisk (an upstate New Yorker who's spent the past decade in Virginia), has a radio-ready, slightly raspy voice and solid songwriting skills. Album opener "A Thousand Love Songs" is the highlight of the disc, and had it been released fifteen years ago when Vertical Horizon and Matchbox 20 were flying up the charts, Fisk would probably be blowing his nose with $20 bills right now.
The EP's sole cover is a version of Paul Simon's "Stranded in a Limousine," which features fellow area singer-songwriter Ted Garber on harmonica. It feels a little out of place among the more mellow tracks on the record, but it's definitely a fun listen.
Bruises from the Backseat is a promising solo release from Fisk. Let's hope a full-length record is next.
Listen If You Like: Duncan Sheik, The Wallflowers, Joe Pug, Jason Mraz