Jamey Johnson – "High Cost of Living"
Jamey Johnson's outlaw persona may be exaggerated for effect (word is that he never actually pulled a shotgun on a radio programmer, demanding that his music be played, as rumored), but when it comes to his music, Johnson's outlaw cred is well earned.
Johnson's second single from That Lonesome Song is hardcore outlaw music that makes "In Color" sound like the national anthem of the United States of Pansy. A double-shot of unadulterated truth, "High Cost of Living" makes no apologies, cuts no corners and softens no image.
The story of the rise and fall of a pot-smoking, coke-using, whore-screwing rebel, "High Cost of Living" brilliantly illustrates how addiction can take hold of a person and thrust a life into a downward spiral that ends in the loss of everything of value–from a job to a home to a relationship– all culminating in the realization that "the high cost of livin' ain't nothing like the cost of livin' high."
Not exactly a cheery sentiment, but this ain't your newfangled, everything-will-be-ok radio country. If "High Cost of Living" were a movie, Taylor Swift wouldn't be able to get in without a parent.
If radio actually has guts enough to spin this track (which, frankly, is hard to imagine considering a number of stations refuse to play "Cheater Cheater" because the word "ho" is too controversial), hearing it alongside the fluff purveyed by the likes of Kellie Pickler and Rascal Flatts will illustrate just how talented Johnson is as a songwriter–and just how hollow the rest of the format is.
In fact, by the power vested in me and on the merits of this release I hereby absolve Jamey Johnson of his "Honky Tonk Badonkadonk" sins. There's not a single insubstantial word in "High Cost of Living," a song so meaty that it rivals the best of its ilk—ever. This is not a good song, this is a great song—hands down, undeniably, case closed.
Johnson's deep twang sounds fully at home here, his performance less grating than on "In Color," which, though effective, seemed somehow out of character and found Johnson pushing vocally at times. In the midst of the song's lush but well-spaced arrangement, Johnson's voice comes alive with character, proving that unlike so many so-called outlaw singers, he's a true original as opposed to the echo of a bygone era.
I just wish I could be there to see the face of the first soccer mom who hears "I traded that for cocaine and a whore" while she's driving her kids around in a minivan, expecting to hear "Don't You Know You're Beautiful."
John Rich – "Another You"
For a guy who is supposed to be a genius songwriter, John Rich sure does seem to be running out of ideas. World/Girl, Do/You, Out/Down–these are the best rhymes a three-time ASCAP Songwriter of the Year can come up with? Maybe he spent all his good lines on "Raising McCain."
Rich's songwriting has never been accused of being especially sophisticated (actually, neither has Rich), but he has nonetheless demonstrated a high aptitude for clever turns of phrase and unique, original word choice. The first single from his upcoming solo project showcases none of that. "Another You" is a song that sounds like it was written when Rich was really, really bored. Because it's really, really boring.
And really, really bad.
A million lyrical miles away from the interesting, edgy material that made up Horse of a Different Color (the album that resurrected Rich's flagging career and launched him into Super Galactic stardom as one half of Big & Rich–we miss you Big Kenny), "Another You" is neither interesting nor edgy.
Rather, it is completely effortless–and I obviously don't mean that as a compliment, but that Rich literally seems to have put zero effort into its composition, almost as if he pulled lines out of a paper bag, or spent a few minutes aimlessly rearranging those little magnets that stick on your refrigerator door. You know, the ones with words on them that can be made to say things like "Pick up milk" or "Take the trash out" or "Reviewing this song makes me want to punch myself in the face."
Aside from the fact that this song gets its lyrical ass kicked by David Kersh's 1997 hit "Another You" (written by Brad Paisley), Rich's take on post-breakup regret plays as incomprehensibly unbelievable. Decidedly timid and conservative in both concept and execution, it's just hard to take Rich, country's drama king, seriously when he goes into sensitive crooner mode.
Part of that is because Rich is a poor singer, comparatively speaking–one with a tragically limited range (a fact underscored without Big Kenny's vocal support to add color to an otherwise drab voice).
More than this, however, is that the whole package just seems entirely fake and designed purely for commercial effect. Cue the strings. Here comes the crescendoing chorus, followed by the emotional vocal run on the final line. The song has no heart and the recording has no teeth. John Rich doesn't care about this song. He didn't care about it enough to invest himself in its composition, and that comes through in his singing.
So why should we care about it, either?
The Band Perry – "Hip To My Heart"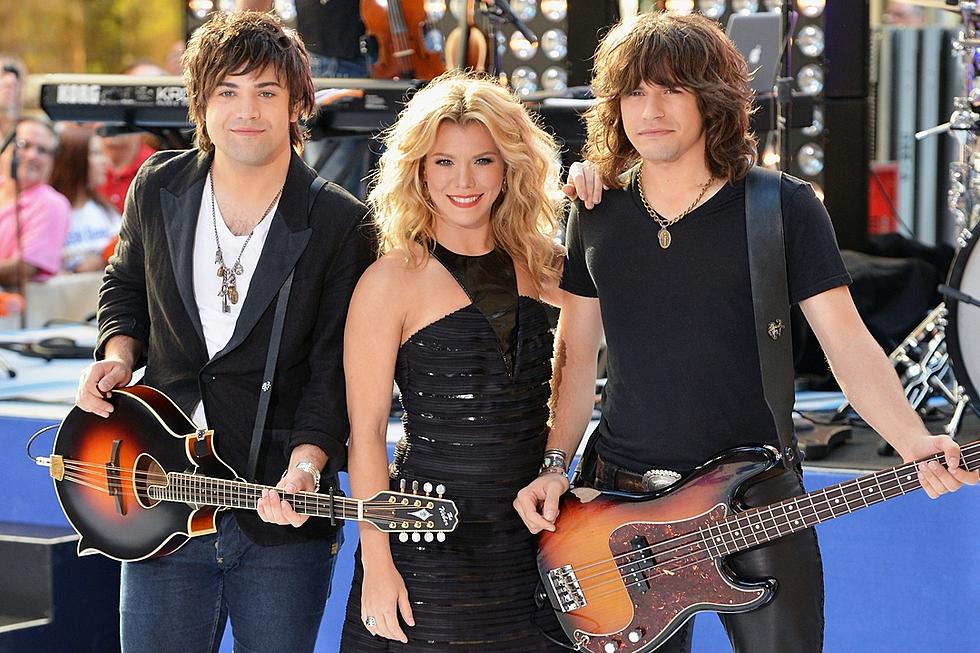 New Republic Nashville sibling trio The Band Perry sprightly treks through country's bubbly side on "Hip To My Heart," a rollicking up-tempo that pulses with energy. Lead singer Kimberly Perry's voice is a pleasant surprise, invigorating, full of youthful vitality and accented by just a hint of raspy grit.
Likewise, "Hip To My Heart" is happy, playful and charming. Unfortunately, it also makes very little sense. Written by the trio and Brett Beavers, the song opens with the lines "I like your lips like I like my Coca-Cola yeah/Oh how it pops and fizzes/You like my shirt like I like it when you hold my hand/The way it fits, it's got me feeling, feeling lucky."
Things don't improve much from there, as we're run through a maze of distracting and unnecessary wordplay.
Any fashion pundit will tell you that trying too hard to appear hip is the surest way to come off looking like a poser. With "Hip To My Heart," The Band Perry demonstrates a cool sense of musical style, crafting a song full of fresh hooks and interesting turns. But lyrically, this runs way too far outside the lines, so adorned with quirks that it comes off as gaudy and unmatched.
"Hip To My Heart" may also be mainstream country's first big-time single to draw directly from the influence of label-mate Taylor Swift: By and for an very young audience, The Band Perry is more at home in a suburban mall than a seedy honky tonk. Without Swift's same narrative deftness, however, "Hip To My Heart" amounts to pure fizz.
Katy Perry ft. Kanye West – "E.T." ("Futuristic Lover")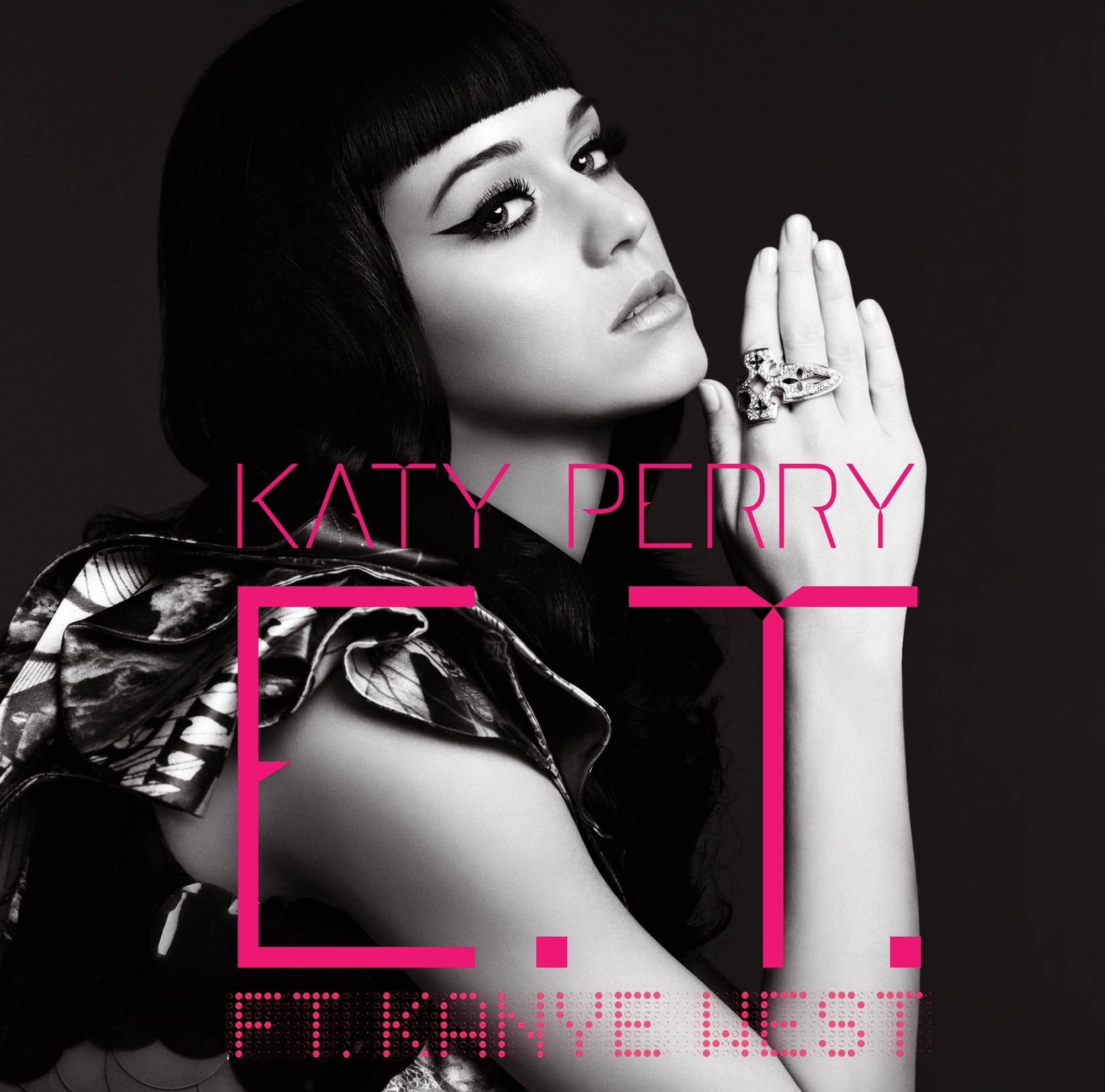 No pop artist approaches matters of sexuality with more playful spunk than Katy Perry, but there's no taste of cherry Chapstick present on her latest single.
There's no "shocking" girl-on-girl action, no cotton candy-laced teenage dreams and no flashing of peacocks in the California sunshine. "E.T." is raw sexual energy set to a dark, thumping, rave-inspired beat. And although Perry's voice has never sounded bigger or richer, that energy alone is not enough to save what is otherwise a thoroughly second-rate song that's plagued by an ill-conceived concept.
In "E.T.," Perry sings that she's ready for abduction, as well as the relatively innocuous lines, "Infect me with your lovin'/Fill me with your poison." But as the song pounds along to a beat ripped from Russian duo t.A.T.u.'s 2002 hit "All The Things She Said," the constant string of outer space metaphors quickly grows tiresome.
The song never rises to more than that multitude of metaphors, seemingly searching for as many different ways as possible to say the same thing (though never actually saying anything). The cut's just over three minutes long, but by the time the easily-predicted ambient breakdown rolls around at the 2:07 mark, you're likely to feel as though you've been thoroughly bludgeoned by the song's weird commitment to its equally weird theme.
Perry's trio of super producers (Dr. Luke, Max Martin and Ammo) have rendered this entirely danceable, but some of the lyrics (which they co-wrote with Perry) are unintentionally hilarious. In addition to calling the object of her affection "an alien," Perry refers to him as "supersonic" (he's very fast?) and says she wants to be "filled by his poison" (I don't even want to know).
The line "Fill me with your poison" isn't delivered with the same knowing smirk as "I wanna see your peacock." Perry sings it with a straight face, apparently oblivious not to the sexual meaning of it but to the pure awkwardness of its construction.
All of this results in a slice of audio genre fiction that never transcends its plot, and which seems almost too ridiculous to actually come from the hands of four people as talented as these.