Concert Review: Broken Social Scene and The Sea and Cake at the Warner Theatre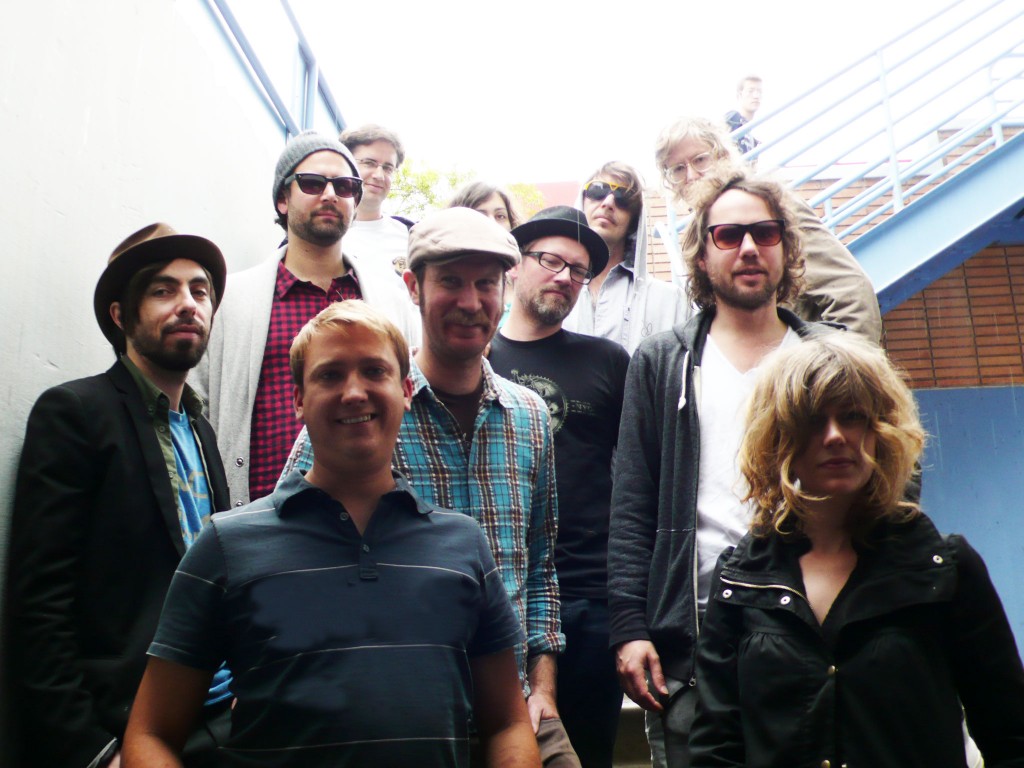 I hear a lot about the politeness of Canadians, but it wasn't until Broken Social Scene's Kevin Drew thanked the Warner Theatre audience for their attendance before singing a single a note that it really sunk in. But after that, there wasn't much time for politeness as the band ripped through over two hours of multilayered rock before sending a dazed and elated crowd off to catch the last trains out of Metro Center. Much of the band's set came from newest album Forgiveness Rock Record(released last spring), including the show's highlight, a blistering version of "Texico Bitches" that came early in the evening. Broken Social Scene, a music collective, usually performs with a baseball team's worth of musicians onstage playing everything from trumpets to maracas as they deliver arena-worthy indie anthems, but it was pretty nice to see Drew on his own performing "Lover's Spit," a song that's far lovelier than its kinda icky title.
The opening act was Chicago jazz-tinged indie rock quartet The Sea and Cake. Led by Sam Prekop, the band kicked into a lackluster version of "Window Sills." They spent the first couple songs "shaking the rust off" as Prekop put it (DC was the first stop on the tour), but by the time they got to the third song in their set, "The Staircase," from 2008's Car Alarm, they were back in the groove. Guitarist Archer Prewitt was in especially fine form during the forty minute performance, almost stealing the show with his intricate guitar work. However, the sound in the venue was not great, at times leaving Prekop's breathy vocals nearly inaudible. It seems that the shows I've been to at the Warner have below-average sound more often than not, but last night was especially bad.
All in all, it was an entertaining night of music, if a bit mystifying that these two excellent bands couldn't sell out the Warner Theatre. They'll be touring the US and Canada until the end of November, so if you missed them this time around, better pack your bags because a road trip's in order.