Barbara Mandrell Has No Regrets As She Readies Herself For The Hall of Fame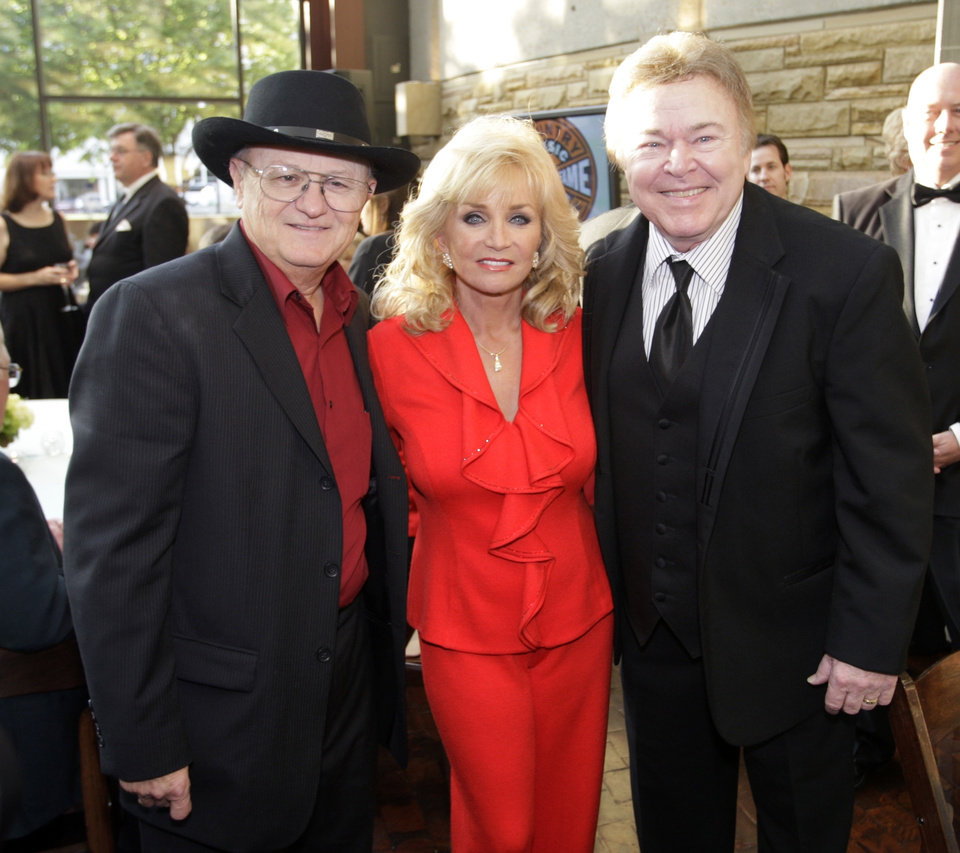 Barbara Mandrell has already achieved just about everything a person can achieve in country music. The iconic performer has sold millions of records, charted seven Top 10 albums, won a truckload of awards and has even twice claimed the coveted title of CMA Entertainer of the Year (1980 and 1981).
She is, in fact, the only woman to ever win the award more than once, and only three female artists have won since. But despite all of that success, on Sunday the highly poised artist will stand up at the Country Music Hall of Fame and Museum in Nashville and do her best not to break down.
"I'm praying to have God help me with my composure," Mandrell tells The 9513.
Alongside fellow inductees Roy Clark and Charlie McCoy, Mandrell will be surrounded by her family as she is honored with what she describes as the pinnacle accomplishment in her career–being inducted in country music's Hallf of Fame.
One particular family member, however, will be missing. Mandrell's father and longtime manager, Irby, passed away in March.
"We did it all together. I've been present at other induction ceremonies and it's always a highly charged evening. It's tremendously emotional anyway. I'm sure my emotions will be very full. I'm just thankful God let him stay long enough for the announcement. And when I learned I was going to be inducted, I called him and told him how wonderful it is that our name will be enshrined in the Hall forever."
Mandrell performs under her maiden name.
A consummate entertainer in every sense of the word, Mandrell attributes her success, in part, to the rising opportunities for women in country music during her tenure at the top of the charts.
"It was the timing of the greatness of some of my peers," she explains. "Loretta and Tammy and Dolly and me—we were the first women to headline, and that was a huge achievement. And then I had my show. Back then, of course, it was just the three networks, and we averaged 40 million viewers per week."
But the stress of the show took a toll on Mandrell–she was working seven days a week in all areas of production–and the show ended its run after two dominating seasons.
"I cared a lot," she says. "I was involved with editing, sweetening, music arranging. We were not playing characters in a sitcom. We were ourselves, and it was important to me that we could do things our way."
Mandrell continued to have hits throughout the 1980s, even despite a devastating car accident that left her seriously injured and emotionally changed. By the 1990s, her success as a recording artist was fading, although she remained a major draw on TV and for live performances.
Then, in 1997, this immensely talented musician (she played steel guitar for Patsy Cline at age 13), decided to walk away from music.
"When I retired, I was at the top of my game. I had just performed for my largest live audience ever. I had worked in all 50 states and in 30 countries. I had danced in my live shows with four male dancers. I had done television specials and I had hosted the people's choice awards—I had done all the awards shows. And I had won over 75 awards myself. I was at the top. I was not bored. I was happy. But it was on my mind that I wanted to spend more time with my family. And I started to pray about it. I decided I wanted to stop performing at the top of my game. And I quit. That was it. It came quickly and I've never been sorry. I have no regrets."
On Sunday, she'll walk back into country music's spotlight. And, although she carries a heavy heart, it's a fair bet that the singer who so famously proclaimed her country heritage will be just as cool as ever.
---
This content originally appeared in the country music blog The 9513, which ceased publication in 2011. It was added to American Noise in 2017.