Album Review: Radiohead – The King of Limbs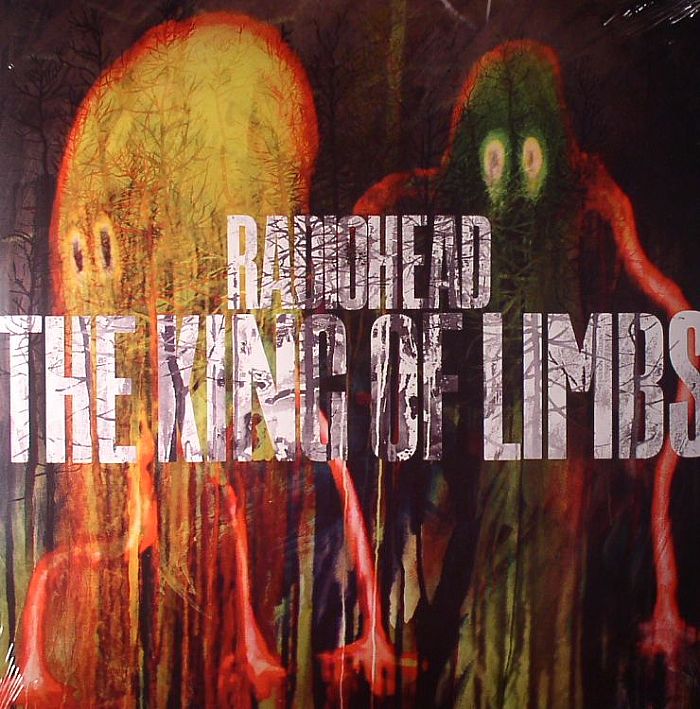 Radiohead like to do it their way. They morphed from a grunge bad to an electronic band in a mere seven years; they released their previous album, In Rainbows, on their own website with a pay-what-you-want offer that brought worldwide attention; they announced their eighth effort, The King of Limbs, less than a week ahead of time—and then released it a day early without notice. There are even rumors that The King of Limbsis only the first disc of two to be released in 2011 by the band.
At this point, I wouldn't count out the possibility that their next album might be entirely composed of "melody roads."
Sure, that may be a stretch. But Thom Yorke and his fellow Brits have already established themselves as one of the weirdest—and simultaneously, most creative—bands in the business. 1997′s OK Computer is generally considered to be one of the greatest albums of the '90s, and their next effort, the stark genre-defying symphony known as Kid A, was named by both Pitchfork and Rolling Stone as the best album of the '00s.
In other words, if you don't listen to them, you're not cool.
But Radiohead aren't really about "best albums" or "being cool." They even defy the oft-misplaced label of "hipster" that has polluted blogs and threads of all types over the last few years. And how do they transcend all of these factors? By doing it "their way"—which really just means making damn good music.
And with a third decade just beginning, Radiohead have yet again stolen the headlines. The marketing ploy certainly manufactured interest in mid-February, but knowing the A.D.D. Generation, that attention might quickly be directed elsewhere if not for the music itself. The King of Limbs, at a mere 37 minutes, offers up only eight tracks—two for each year since Radiohead released In Rainbows—but there is not a second of filler on the entire album.
Musically, the album draws more heavily from Kid A than either of Radiohead's last two releases, foregoing the guitars of "Go To Sleep" and "House of Cards" for an almost exclusively electronic approach. When delicate acoustic chords do appear on album highlight "Give Up The Ghost," they nearly disappear behind vocal distortion at times—nearly as ghostlike as Yorke's mournful dirge of "don't haunt me" that loops for the entire track.
One might be tempted to call The King of Limbs minimal, and perhaps it is—but the adjective still doesn't seem quite right. Songs like "Little by Little" and "Feral" are not so much minimal as organized. They're just as busy as, say, "Bodysnatchers" from In Rainbows, but the music has direction, clarity, and precision.
If Radiohead can be accused of lacking anything over their past few releases, it is exactly these qualities. Now, the controlled chaos that concludes "Little by Little" provides the perfect background for Yorke's melancholy falsetto to murmur, "I'm no idiot, I should look."
As usual, Radiohead's lyrics are determinedly abstract, but they never approach obtuse. The imagery is astounding, from the extraterrestrial uneasiness of "Bloom" ("I'm moving out of orbit, turning in somersaults/I dive into those eyes/Jellyfish swim by") to the "fast-ballooning head" of single "Lotus Flower."
Mirroring the music, the lyrics too are more organized than past albums; they say more with less. Yorke seems at times to be channeling Ezra Pound or T.S. Eliot, especially when he slides gently into the piano-led "Codex." The lyrics are a small poem, assuring the turbulent mind that "you've done nothing wrong" and that jumping into "a clear lake" soothes worries because "the water's clear, and innocent." The nature sounds that conclude the song, juxtaposed with the electronic bliss, are almost enough to elicit tears.
The most important aspect of The King of Limbs, however, is how personal the album feels. It suspends overt creativity, genre-bending, and In Rainbow's pure outpouring of material in favor of a direct, emotionally-charged album. Just when everyone thought Radiohead was running low on surprises, they introduced another one—and it helped them create their most fulfilling work in a decade.
Once again, they're doing it their way, and the result is sublime.