Album Review: Pat Green – What I'm For
On "Footsteps of our Fathers," the opening track of his latest album What I'm For, Pat Green incorrectly declares that he "Ain't no deep theologer/No Ph.D psychologer." Although the Texan's lyrics are layered in the dusty sentimentalisms of a modern everyman, they are, at the same time, inquisitive and thoughtful, the product of an artist in the process of coming to grips with a complicated world.
An album thoroughly concerned with the exploration of the individual's place in society, Green's observations on What I'm Forare often astute, and his advice is often pointed. In "Footsteps," for example, Green implores us to "Rip a page out of ol' Hank Williams hymnal/And have a little church right here tonight," a poignant statement that encourages us to enjoy each other's fellowship and to make every moment one of generosity and kindness, as opposed to waiting for some prescribed path to spiritual or social betterment.
It is a lyric, however, that walks a very fine line between what make's Green's writing good and what makes it, at times, very bad. Although as an isolated example it is a lyric that reads more as pleading than preaching, where What I'm For fails is in the moments when Green's philosophizing turns to jaunty idealism, less concerned with observation or than its own tendency towards proclamations that border on pontification.
Even in the same song in which he successfully invokes a facet of the spirit of the deeply religious Hank Williams, Green's writing can get lost in his own vision of how the world should be rather than how it actually is. It is in these moments that Green's vivid lyrics turn to clichés riddled with high-and-mighty ambition, sometimes embracing near ridiculous levels of self-orchestrated majesty. In one passage, Green heavy-handedly describes his children as "the brother of my daughter" and "the sister of my son," only to go on about leaving a "righteous path to follow"; epic language that belies the wisdom of his otherwise earthy approach.
What makes the album somewhat challenging to evaluate from a critical standpoint, then, is the fact that despite its more than occasional tendency to slip from that earthy wisdom into abstract morality, the songs themselves are succinct and tangible and generally work very well, even when they are overwrought. While it's true that Green works far too hard to make that description of his children sound profound, the description itself is nonetheless, ultimately, somewhat profound–especially in the context of a song that refers to its listeners as "brothers and sisters." "Footsteps of our Fathers" is about our responsibility to our children and to each other, and when Green calls the world a "crazy congregation," he phrases that responsibility in language that rings surprisingly true.
Green has a unique knack for choosing language that makes us look at a common situation in an uncommon way, and the failure of a particular section of a lyric, from a technical standpoint, doesn't necessarily negate the overall effectiveness of the song. In more than one instance, there is too much good at the core of the material on this album to be offhandedly dismissive. The album's title track (another song that deals with self-definition and purpose within a social system), for example, will undoubtedly be harshly criticized by some for appearing to be a disjointed "list song"—a song that rattles off a series of images loosely tied around a particular theme.
Lyrics are "disjointed," however, not because they appear literally unrelated, but because there is no apparent relationship between them which could reasonably cause the singer to be using them together to convey a particular point. A disjointed list song is one that embraces lyrics with no essential connection, or which makes awkward transitions between images, or which seems to be generally unconcerned with its own cogency. The problem we would have applying that criticism in this case is that "What I'm For" utilizes carefully selected imagery that, although dissimilar literally, is closely related thematically.
Although crackers in chili, fast food workers who can muster up a smile and boxers past their prime have nothing, in a topical sense, to do with each other, each one of these images help flesh out the character of the singer in "What I'm For." This is a person who believes in tradition, humility and rooting for the underdog. Not only are these substantial and connected, they are quintessentially unique, written in a distinct and comfortable narrative voice.
But like "Footsteps of our Fathers," "What I'm Far" stumbles on its own feet in several places; the second verse loses steam when it attempts to move beyond its earlier populism and instead offer up grand inspiration about the nature of world in general. When Green sings about "Turning off the TV and the getting off the internet" and "Learning all the words to the Gettysburg address," the song becomes typical and saccharine.
There are a few too many of these moments of weakness on What I'm For. Although the songs still have considerable value, as a whole the album feels somewhat burdened by what appears to be a conflict between two artists: On one hand, Green is a keen and deft songsmith who isn't afraid to say what he thinks. On the other hand, however, he often seems unusually bent on pleasing everyone, and on fitting the expected mold of a mainstream artist. The result of this Artistic Personality Disorder isn't an altogether unsuccessful union, but it keeps what is a very good album from potentially being a great album.
And it does little help dispel the oft-levied criticism that Green has "sold out." What I'm For is a Pat Green album that sounds a lot like a Keith Urban album, a showcase for the full collection of producer Dann Huff's trademark studio tricks, specifically springy, perfectly-timed and ungodly-tight musical hooks that seem to serve little purpose other than to establish the songs as firmly within the mainstream framework.
To those who would offer that such a shift away from Green's earlier Texas Country approach is a conscious, commercially-driven stylistic departure, there can be no satisfying counterpoint—because it is, more than likely, true. Indeed, What I'm For is essentially a full-on contemporary Nashville production, though it does have shades of an underlying grittiness (even if they are as minor as the utterance of the word "shit" or the inclusion of the artistically magnificent, brilliantly sparse "In This World," one of the best songs of the year and the only solo-penned track on the disc).
To a certain extent, BNA is perpetuating this "sell out" line of criticism by releasing as singles the two weakest and most characteristically mainstream songs on the disc. "Let Me" is little more than a mediocre pop ballad thinly veiled as a country song, while "Country Star" is more than a bit confusing–can something be a parody when it so closely mirrors the negative image that a large group of individuals has regarding the song's singer? "Country Star" finds its singer moving to Nashville because he's "tired of playing coffee house gigs" and because he wants to be as big and rich as Big & Rich; it's a song that seems too realistically plausible to really be funny, as it never reaches a level of absurdity that makes it clear that Green is roasting the Nashville establishment.
Elsewhere, much of the disc seems unnaturally optimistic, but even then it is worth noting that the bulk of this material is substantial in its own way. Green sounds like an artist who actually has something to say, and What I'm For accomplishes a level of artistic quality seldom tapped from the usual wellspring. This is mainstream, no doubt, but despite its faults it is an enjoyable, at times emotionally moving, disc that represents some of the most satisfying mainstream we've recently encountered.
Album Review: Yelle – Safari Disco Club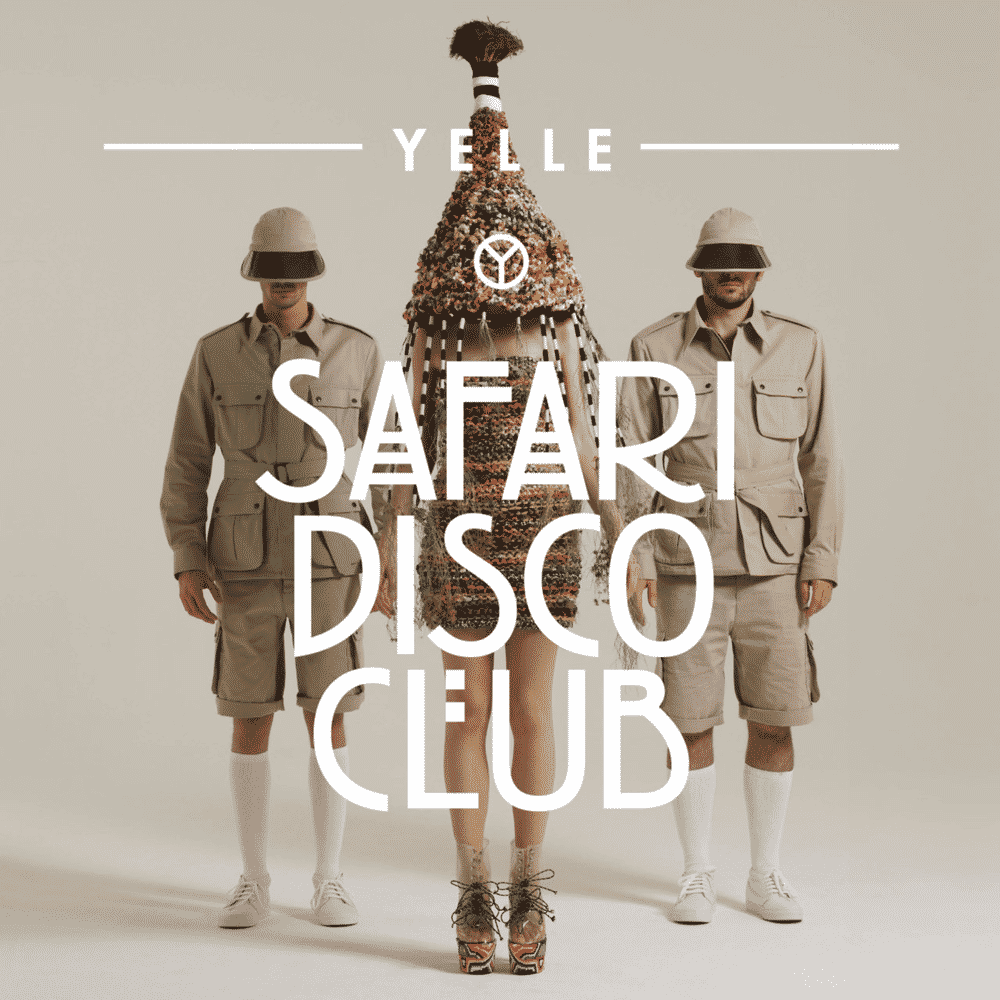 When Yelle arrived on the scene in 2006, it was with "Je Veux Te Voir," an attitude-packed and hilariously vulgar diss track directed toward rapper Cuizinier for his misogynistic views. The 2007 debut album, Pop Up, spawned two more minor hits with "A Cause des Garçons" and "Ce Jeu." The French trio, led by singer Julie Budet, established themselves as purveyors of summery electropop. Then, they all but disappeared.
To a certain extent, Yelle have kept busy since their first album, remixing Katy Perry's "Hot 'n' Cold" and appearing on the Kennedy track "John and Yoko," as well as covering "Who's That Girl?" by Robyn. However, in such a fast-paced music environment, no one can afford to take four years between albums unless the result is something that could universally be considered a masterpiece. Yelle's sophomore release, Safari Disco Club, is a good effort that falls short of legendary status.
They've grown out of the youthful spirit of Pop Up, though "C'est Pas Une Vie" packs a bright punch, while "Que Veux-Tu" and "Unillusion" make good use of '80s pop references. Songs like "Chimie Physique" and "La Musique" are much more mature in tone than anything Yelle have released before. There's also more actual singing from Budet, rather than the sing-rapping previously employed. Safari Disco Club showcases a more developed act, but it doesn't sound like four years' worth of growth. The more subdued approach makes sense, but the songs aren't as engaging as established fans might expect.
The dance scene has changed drastically since Yelle's debut. This isn't to say that producers GrandMarnier and Tepr should have gone for a dubstep approach—it wouldn't suit Budet's voice, though "S'Eteint le Soleil" has hints of grimey bass—but in an environment where the fresh-faced Londoner Katy B is poised for a takeover, it's difficult to see where Yelle's role is now.
The album sounds solid, with plenty of agile synths to spare, but it's difficult to see what role it plays; it's not exactly more of the same, but it may as well be. Safari Disco Club is worth a listen, but it fails to assert itself as something that demands listeners' attention.
https://youtu.be/c53iVBzdBiY
Album Review: Broken Social Scene – Forgiveness Rock Record
In the five years since Canadian chamber-rock band Broken Social Scene released its last album, lead Scenester Kevin Drew has ably stepped into indie-stardom, nurturing mass-anticipation for the collective's upcoming opus.
Enter Forgiveness Rock Record. With the Toronto outfit choosing to explore every bit of the space that their physical largesse affords, the wait has been worth it—even if the album requires a bit of stamina in order to fully grasp the triumph.
Perhaps the group—composed of a fluid membership that often numbers well into double digits—is finally becoming exactly what it is they were likely always going to be: a dramatic, sweeping and engrossing baroque-rock troupe. Besides, it's not often that a group that has featured a melodica in the past acts as though it's a power-pop trio, which many of their earlier songs have suggested.
While a lack of sonic cohesion does make itself evident, as the result of a mixed bag of styles that can often distract rather than attract, the significant and unifying thread of Kevin Drew's Jeff Tweedy-esque, achy vocals equip the entire proceedings with immense heart. Some sort of binding agent is necessary, however, due to the divergent styles showcased. By showing off their skills in Post-rock ("Meet Me in the Basement"), bombastic, arena-anthems ("World Sick"), playful prog ("Chase Scene") and effective melody making ("Texico Bitches"), it's quite clear that this is a group that is more comfortable stretching their musical legs than the average listener will likely be sinking their teeth into this album.
Given the amount of time between records, not only is Forgiveness Rock Record an example of good things coming to those who wait, but also, to those who also don't mind putting forth a little effort to gain great reward.
EP Review: Dan Fisk — Bruises from the Backseat
When an album's liner notes list multiple banjo players on the same song, you know it's going to be an enjoyable listen. Dan Fisk has two banjo pickers on"Life and Limb,"  from his new solo EP, but that's not the only thing he's got going for him on Bruises from the Backseat (out 6/28).
Fisk (an upstate New Yorker who's spent the past decade in Virginia), has a radio-ready, slightly raspy voice and solid songwriting skills. Album opener "A Thousand Love Songs" is the highlight of the disc, and had it been released fifteen years ago when Vertical Horizon and Matchbox 20 were flying up the charts, Fisk would probably be blowing his nose with $20 bills right now.
The EP's sole cover is a version of Paul Simon's "Stranded in a Limousine," which features fellow area singer-songwriter Ted Garber on harmonica. It feels a little out of place among the more mellow tracks on the record, but it's definitely a fun listen.
Bruises from the Backseat is a promising solo release from Fisk. Let's hope a full-length record is next.
Listen If You Like: Duncan Sheik, The Wallflowers, Joe Pug, Jason Mraz