Album Review: Miranda Lambert – Revolution
While Miranda Lambert's debut album Kerosene offered a refreshing burst of artistic exuberance and a relative disregard for the conventions and methods employed by her then would-be peers, the album suffered from a certain narrative naivety and a notable lack of artistic refinement. With her sophomore effort, Crazy Ex-Girlfriend, Lambert brought her artistic vision into clearer focus on an album that showcased a young woman who was a bit more road-weary and a hell of a lot less blindly optimistic than when she began her musical journey.
Despite it's near universal critical acclaim, however, Crazy Ex-Girlfriend was mired in a struggle between the firepower and aggression that had come to define Lambert's image (and which underscored a considerable portion of her songwriting) and abstract meanderings through a string of love and heartbreak ballads. Those ballads came off as largely esoteric, and while the album provided a degree of irreverence and rebellion that country music has been lacking in recent years, it nonetheless seemed like an incomplete artistic statement–one on which Lambert failed to fully realize her potential and utilize her multi-dimensional talent.
Revolution finally brings all of these conflicting issues into balance, resulting in Lambert's most even and satisfying disc to date. Now fully evolved as a vocalist and showcasing significantly matured songwriting skills, here she mostly avoids shooting people and burning things, instead choosing to focus on deconstructing the emotional core of her anger, her frustration and—perhaps most strikingly—her happiness (an emotion notably absent from her two previous efforts).
It can't be overstated that Lambert's songwriting has taken a huge step forward since Crazy Ex-Girlfriend, a record on which even her best songs lacked definition and clarity. Revolution is 15 songs deep, and each of those 15 are fully-formed stories that stick, thanks to Lambert's deft lyrical strokes and her willingness to write candidly about both her personal strengths and shortcomings. "Love Song," co-penned by Blake Shelton, Dave Haywood and Charles Kelly is Lambert's most mature and accessible ballad yet, while singles "Dead Flowers" and "White Liar" are satisfying peeks into love in transition.
Lambert's movement away from the "attitude songs" for which she may be most well-known makes way for perhaps the most satisfying aspect of Revolution–the fact that we actually get to feel some of the personality that was previously obstructed by her need to prove herself a bad girl. Lambert's wry humor shines on "Only Prettier," a wonderfully playful ditty that stands well outside country music's typical thematic boundaries. Likewise, the early middle-section of the album showcases a quirky trifecta of two-and-a-half minute songs that feels somewhat like a series of character sketches and serves as an experiential romp through some of country music's most intriguing possibilities. "Me And Your Cigarettes," "Maintain The Pain" and "Airstream Song" each build on different influences (ranging from respectful pop-country to a subtle nod to the Bakersfield sound), yet fit together surprisingly snugly, a seven-minute subset that adds depth to a long album that never outwears its welcome.
Crazy Ex-Girlfriend was, by all accounts, a record that demanded (and demanded loudly) attention. Revolution is a more sensitive, quiet and nuanced album that is all the more satisfying for those qualities. For the first time in her career, Lambert is the storyteller that many have always believed she could be, and more often than not the material on Revolution is so far beyond her past work that it would hardly fit on those earlier albums.
This truth is especially highlighted by "The House That Built Me," Revolution's finest track—and one which, ironically, Lambert didn't write. Penned by Tom Douglas and Allen Shamblin, the song finds Lambert going back her childhood home, remembering how the gravity of the place shaped her. As great as the song is, it's Lambert's restrained and beautifully emotive vocal performance that makes it so completely moving.
If Revolution lacks anything, it is due to the fact that producers Frank Liddell and Mike Wrucke are unable to match Lambert's greatness. At times, the album's production is too full, too generic and too layered. This is mostly true on the album's more rocking tracks, where the arrangements sometimes seem sloppy, and where the playing often lacks character. The greatest artists, bands and producers approach the recording of their music with an obsessive, often borderline-neurotic attention to detail, believing that every note that is sung or played must serve a purpose to deserve a place in the final recording. To those people, the music is sacred, and timeless, and powerful. Occasionally on Revolution, there is a frustrating lack of that attention to detail, a fact which betrays Lambert's commitment to her art.
Fortunately, those instances are only occasional, and the strength of Lambert's singing and writing elevates those moments beyond the limitations of their production. To that end, Revolution fires on nearly all cylinders and hits nearly every mark, positioning itself as the best country record of the year and serving as a turning point in the career of a young woman who is, at this moment, country music's most interesting and artistically relevant artist.
Album Review: Yelle – Safari Disco Club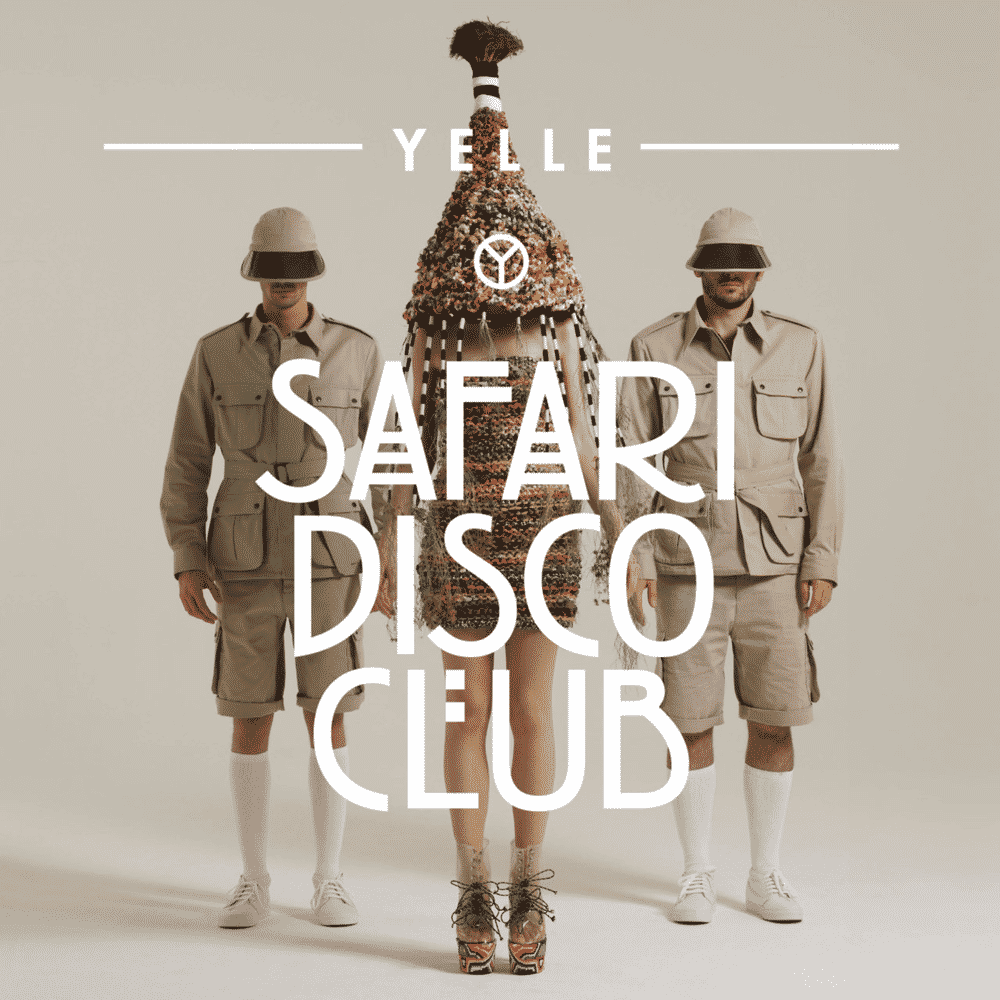 When Yelle arrived on the scene in 2006, it was with "Je Veux Te Voir," an attitude-packed and hilariously vulgar diss track directed toward rapper Cuizinier for his misogynistic views. The 2007 debut album, Pop Up, spawned two more minor hits with "A Cause des Garçons" and "Ce Jeu." The French trio, led by singer Julie Budet, established themselves as purveyors of summery electropop. Then, they all but disappeared.
To a certain extent, Yelle have kept busy since their first album, remixing Katy Perry's "Hot 'n' Cold" and appearing on the Kennedy track "John and Yoko," as well as covering "Who's That Girl?" by Robyn. However, in such a fast-paced music environment, no one can afford to take four years between albums unless the result is something that could universally be considered a masterpiece. Yelle's sophomore release, Safari Disco Club, is a good effort that falls short of legendary status.
They've grown out of the youthful spirit of Pop Up, though "C'est Pas Une Vie" packs a bright punch, while "Que Veux-Tu" and "Unillusion" make good use of '80s pop references. Songs like "Chimie Physique" and "La Musique" are much more mature in tone than anything Yelle have released before. There's also more actual singing from Budet, rather than the sing-rapping previously employed. Safari Disco Club showcases a more developed act, but it doesn't sound like four years' worth of growth. The more subdued approach makes sense, but the songs aren't as engaging as established fans might expect.
The dance scene has changed drastically since Yelle's debut. This isn't to say that producers GrandMarnier and Tepr should have gone for a dubstep approach—it wouldn't suit Budet's voice, though "S'Eteint le Soleil" has hints of grimey bass—but in an environment where the fresh-faced Londoner Katy B is poised for a takeover, it's difficult to see where Yelle's role is now.
The album sounds solid, with plenty of agile synths to spare, but it's difficult to see what role it plays; it's not exactly more of the same, but it may as well be. Safari Disco Club is worth a listen, but it fails to assert itself as something that demands listeners' attention.
https://youtu.be/c53iVBzdBiY
Album Review: Broken Social Scene – Forgiveness Rock Record
In the five years since Canadian chamber-rock band Broken Social Scene released its last album, lead Scenester Kevin Drew has ably stepped into indie-stardom, nurturing mass-anticipation for the collective's upcoming opus.
Enter Forgiveness Rock Record. With the Toronto outfit choosing to explore every bit of the space that their physical largesse affords, the wait has been worth it—even if the album requires a bit of stamina in order to fully grasp the triumph.
Perhaps the group—composed of a fluid membership that often numbers well into double digits—is finally becoming exactly what it is they were likely always going to be: a dramatic, sweeping and engrossing baroque-rock troupe. Besides, it's not often that a group that has featured a melodica in the past acts as though it's a power-pop trio, which many of their earlier songs have suggested.
While a lack of sonic cohesion does make itself evident, as the result of a mixed bag of styles that can often distract rather than attract, the significant and unifying thread of Kevin Drew's Jeff Tweedy-esque, achy vocals equip the entire proceedings with immense heart. Some sort of binding agent is necessary, however, due to the divergent styles showcased. By showing off their skills in Post-rock ("Meet Me in the Basement"), bombastic, arena-anthems ("World Sick"), playful prog ("Chase Scene") and effective melody making ("Texico Bitches"), it's quite clear that this is a group that is more comfortable stretching their musical legs than the average listener will likely be sinking their teeth into this album.
Given the amount of time between records, not only is Forgiveness Rock Record an example of good things coming to those who wait, but also, to those who also don't mind putting forth a little effort to gain great reward.
EP Review: Dan Fisk — Bruises from the Backseat
When an album's liner notes list multiple banjo players on the same song, you know it's going to be an enjoyable listen. Dan Fisk has two banjo pickers on"Life and Limb,"  from his new solo EP, but that's not the only thing he's got going for him on Bruises from the Backseat (out 6/28).
Fisk (an upstate New Yorker who's spent the past decade in Virginia), has a radio-ready, slightly raspy voice and solid songwriting skills. Album opener "A Thousand Love Songs" is the highlight of the disc, and had it been released fifteen years ago when Vertical Horizon and Matchbox 20 were flying up the charts, Fisk would probably be blowing his nose with $20 bills right now.
The EP's sole cover is a version of Paul Simon's "Stranded in a Limousine," which features fellow area singer-songwriter Ted Garber on harmonica. It feels a little out of place among the more mellow tracks on the record, but it's definitely a fun listen.
Bruises from the Backseat is a promising solo release from Fisk. Let's hope a full-length record is next.
Listen If You Like: Duncan Sheik, The Wallflowers, Joe Pug, Jason Mraz