Album Review: Kylie Minogue – Aphrodite
Nine years is a considerable stretch of time by most standards. In pop music, that span might as well be an eternity.
It's been an eternity since Kylie Minogue was anywhere on the American pop cultural landscape.
Can't Get You Out of My Head was the track that enjoyed considerable success way back in 2001, but Minogue, for whatever reason, couldn't or didn't capitalize on the brief flicker of Stateside visibility.
Instead, Minogue was content to merely become a bona fide icon in every other corner of the globe. (In fact, she only mounted her debut American headlining tour just last year.)
Her output continued steadily throughout the '00s, and the comparisons to Madonna haven't ceased. For all intents and purposes, the Australian-born vocalist has proven rather prescient when it comes to anticipating pop music's ever-wily whims.
Although her U.S. fan base is of the cult variety—that headlining tour wisely confined itself to the coasts—nothing Minogue is doing on Aphrodite, her latest long-player, feels out of step with what's clogging Top 40 radio at the moment. "Illusion," "All the Lovers" or "Better Than Today" would fit snugly alongside tracks from Rihanna or Beyonce.
If anything, there's a sleekness and a freshness to these songs, overseen by (surprise!) frequent Madonna collaborator Stuart Price and a veritable galaxy of cutting edge co-writers, including Scissor Sisters' Jake Shears, Keane's Tim Rice-Oxley and Calvin Harris.
The multitude of cooks doesn't spoil the broth; Aphrodite is chic, melodic and effortless, giving itself over to the dance floor with an abandon many American pop acts are too self-conscious to indulge.
That, in fact, may cut to the core of why Minogue hasn't gained traction here—hers is a style that presupposes a lack of irony.
She simply wants to have a good time, albeit in a manner that doesn't go all sloppy and boorish; it's hard to imagine someone like Ke$ha or Lady Gaga managing a similar elegance of the sort found throughout Aphrodite.
Minogue's 11th studio album succeeds largely because it plays to her strengths. The songs feel current without resorting to high-profile guest stars and without forcing Minogue to be something she's not. Her reedy, fleetingly crystalline voice isn't built for wall-toppling ballads; rather, she's the ideal candidate for cooing over restrained club bangers.
Nothing about Aphrodite suggests it will find much of an American audience outside of the one Minogue has already cultivated over the last decade. If anything, its relatively niche appeal will only cement her standing as one of pop music's criminally overlooked talents—'round here, that is.
Elsewhere, it's the kind of record that suggests Minogue's sharpest work might yet be ahead of her. Who knows what the next decade will bring?
Album Review: Yelle – Safari Disco Club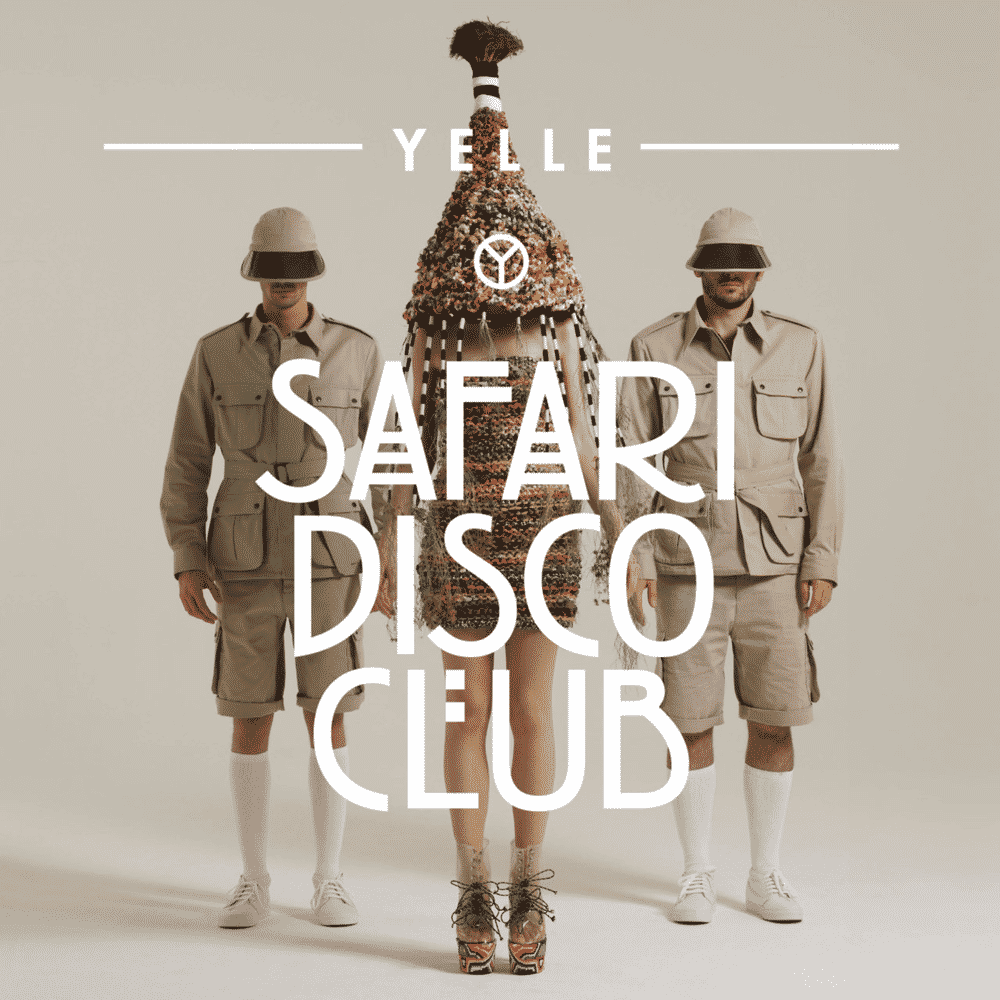 When Yelle arrived on the scene in 2006, it was with "Je Veux Te Voir," an attitude-packed and hilariously vulgar diss track directed toward rapper Cuizinier for his misogynistic views. The 2007 debut album, Pop Up, spawned two more minor hits with "A Cause des Garçons" and "Ce Jeu." The French trio, led by singer Julie Budet, established themselves as purveyors of summery electropop. Then, they all but disappeared.
To a certain extent, Yelle have kept busy since their first album, remixing Katy Perry's "Hot 'n' Cold" and appearing on the Kennedy track "John and Yoko," as well as covering "Who's That Girl?" by Robyn. However, in such a fast-paced music environment, no one can afford to take four years between albums unless the result is something that could universally be considered a masterpiece. Yelle's sophomore release, Safari Disco Club, is a good effort that falls short of legendary status.
They've grown out of the youthful spirit of Pop Up, though "C'est Pas Une Vie" packs a bright punch, while "Que Veux-Tu" and "Unillusion" make good use of '80s pop references. Songs like "Chimie Physique" and "La Musique" are much more mature in tone than anything Yelle have released before. There's also more actual singing from Budet, rather than the sing-rapping previously employed. Safari Disco Club showcases a more developed act, but it doesn't sound like four years' worth of growth. The more subdued approach makes sense, but the songs aren't as engaging as established fans might expect.
The dance scene has changed drastically since Yelle's debut. This isn't to say that producers GrandMarnier and Tepr should have gone for a dubstep approach—it wouldn't suit Budet's voice, though "S'Eteint le Soleil" has hints of grimey bass—but in an environment where the fresh-faced Londoner Katy B is poised for a takeover, it's difficult to see where Yelle's role is now.
The album sounds solid, with plenty of agile synths to spare, but it's difficult to see what role it plays; it's not exactly more of the same, but it may as well be. Safari Disco Club is worth a listen, but it fails to assert itself as something that demands listeners' attention.
https://youtu.be/c53iVBzdBiY
Album Review: Broken Social Scene – Forgiveness Rock Record
In the five years since Canadian chamber-rock band Broken Social Scene released its last album, lead Scenester Kevin Drew has ably stepped into indie-stardom, nurturing mass-anticipation for the collective's upcoming opus.
Enter Forgiveness Rock Record. With the Toronto outfit choosing to explore every bit of the space that their physical largesse affords, the wait has been worth it—even if the album requires a bit of stamina in order to fully grasp the triumph.
Perhaps the group—composed of a fluid membership that often numbers well into double digits—is finally becoming exactly what it is they were likely always going to be: a dramatic, sweeping and engrossing baroque-rock troupe. Besides, it's not often that a group that has featured a melodica in the past acts as though it's a power-pop trio, which many of their earlier songs have suggested.
While a lack of sonic cohesion does make itself evident, as the result of a mixed bag of styles that can often distract rather than attract, the significant and unifying thread of Kevin Drew's Jeff Tweedy-esque, achy vocals equip the entire proceedings with immense heart. Some sort of binding agent is necessary, however, due to the divergent styles showcased. By showing off their skills in Post-rock ("Meet Me in the Basement"), bombastic, arena-anthems ("World Sick"), playful prog ("Chase Scene") and effective melody making ("Texico Bitches"), it's quite clear that this is a group that is more comfortable stretching their musical legs than the average listener will likely be sinking their teeth into this album.
Given the amount of time between records, not only is Forgiveness Rock Record an example of good things coming to those who wait, but also, to those who also don't mind putting forth a little effort to gain great reward.
EP Review: Dan Fisk — Bruises from the Backseat
When an album's liner notes list multiple banjo players on the same song, you know it's going to be an enjoyable listen. Dan Fisk has two banjo pickers on"Life and Limb,"  from his new solo EP, but that's not the only thing he's got going for him on Bruises from the Backseat (out 6/28).
Fisk (an upstate New Yorker who's spent the past decade in Virginia), has a radio-ready, slightly raspy voice and solid songwriting skills. Album opener "A Thousand Love Songs" is the highlight of the disc, and had it been released fifteen years ago when Vertical Horizon and Matchbox 20 were flying up the charts, Fisk would probably be blowing his nose with $20 bills right now.
The EP's sole cover is a version of Paul Simon's "Stranded in a Limousine," which features fellow area singer-songwriter Ted Garber on harmonica. It feels a little out of place among the more mellow tracks on the record, but it's definitely a fun listen.
Bruises from the Backseat is a promising solo release from Fisk. Let's hope a full-length record is next.
Listen If You Like: Duncan Sheik, The Wallflowers, Joe Pug, Jason Mraz